#SheDIDIT events
a safe space to share struggles, learn from others, focus on your growth and expand your network
What we got planned so far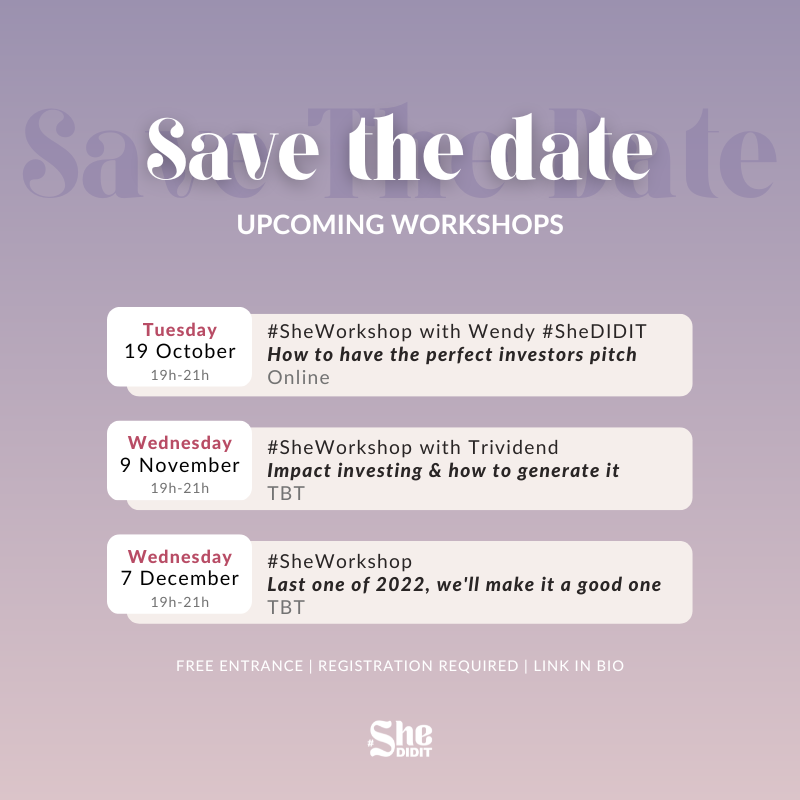 Monthly workshops
The #SheDIDIT workshops are designed for an intimate group of (future) womenpreneurs with diverse roots to share experiences, struggles, insights,.. in a safe environment. The goal is to empower women by focussing on themes/topics that will encourage women to learn a new skill or gain new knowledge.  Always free.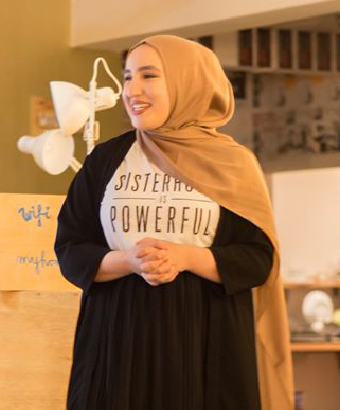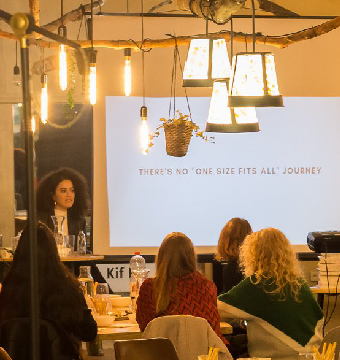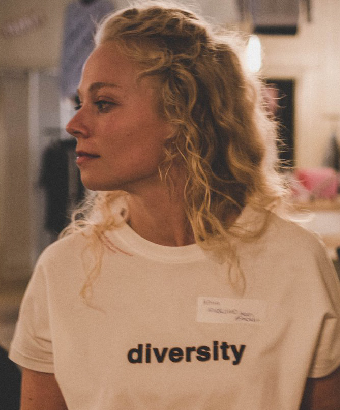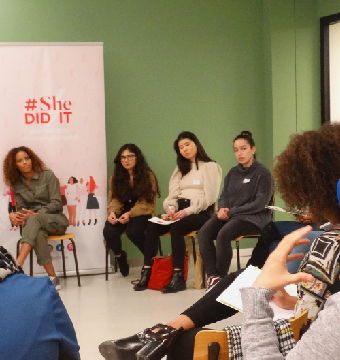 & more organized events ever since
goal: where diversity meets womenpreneurship
"From my experience the #SheDIDIT platform brings women from diverse backgrounds together and highlights ambitious women with entrepreneurial dreams. I've walked away from each event with a new found passion to pursue my dreams and the resources to do it."
— Myriam de Groef
Curious about the themes and type of events we've held since our start in 2018? Don't forget to look up our amazing womenpreneurs speakers!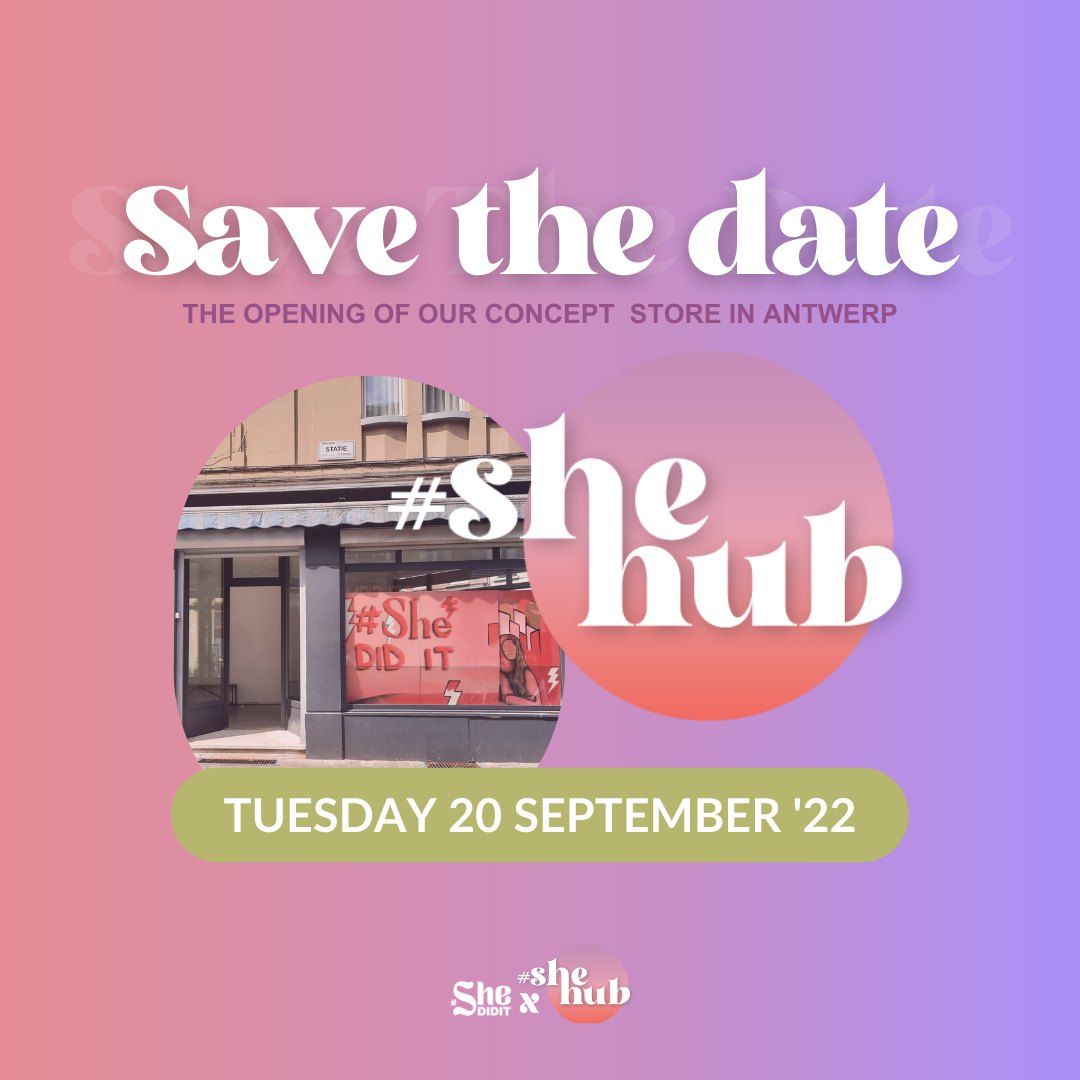 Opening #SheHUB
Our first concept store! Statietraat 139, Berchem
20 September 2022  –  Antwerp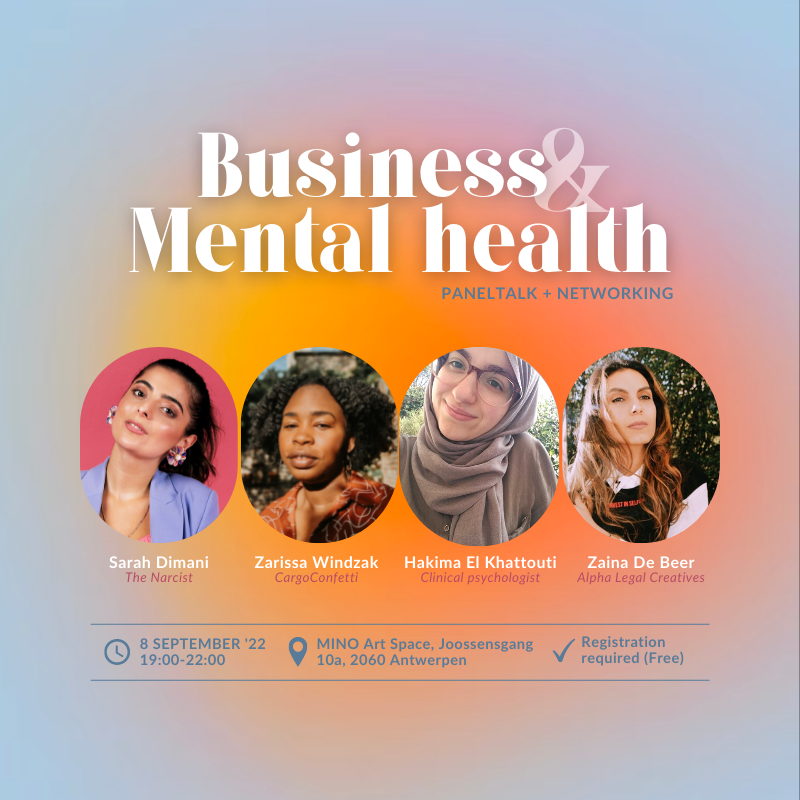 Network: Business & Mental health
with Zarissa Windzak, Sarah Dimani, Hakima El Khattouti and Zaina De Beer
8 September 2022  –  Antwerp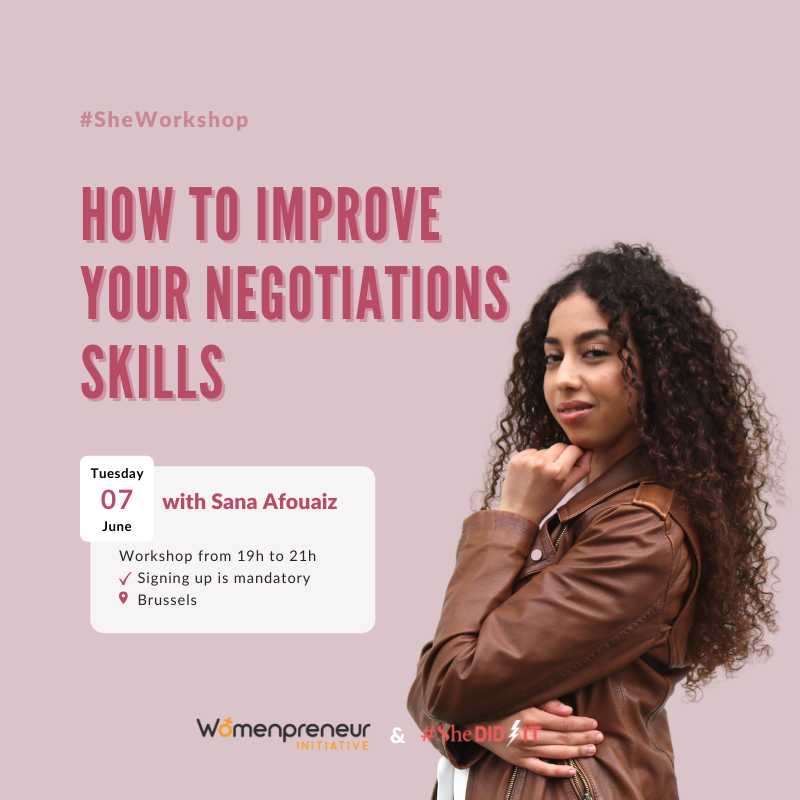 Workshop: How to improve your negotiations skills
with Sana Afouaiz
7 June 2022  –  Online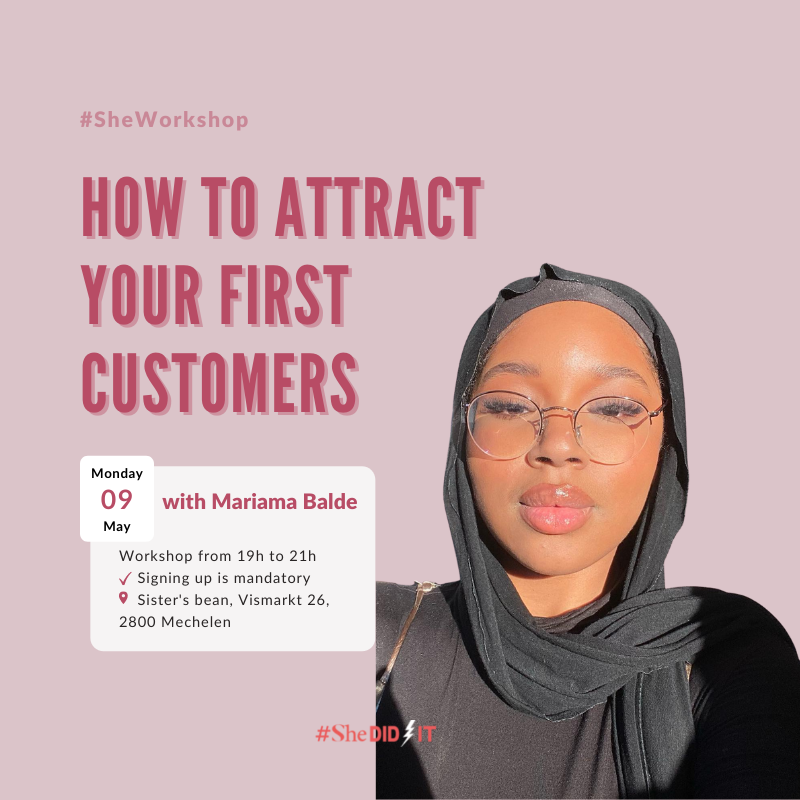 Workshop: How to attract your first customers
with Mariama Balde
9 May 2022  –  Mechelen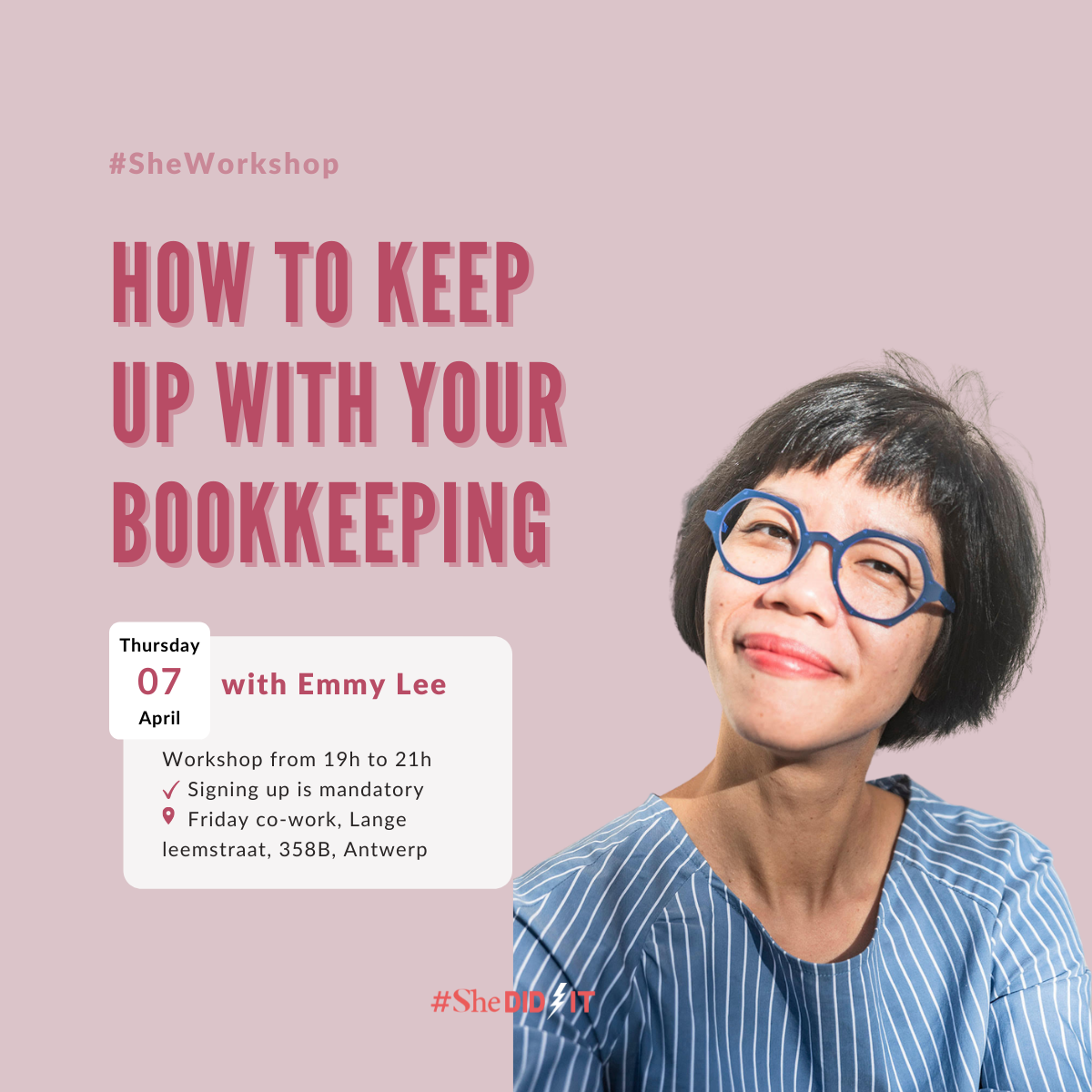 Workshop: How to keep up with your bookkeeping
with Emmy Lee
7 April 2022  –  Antwerp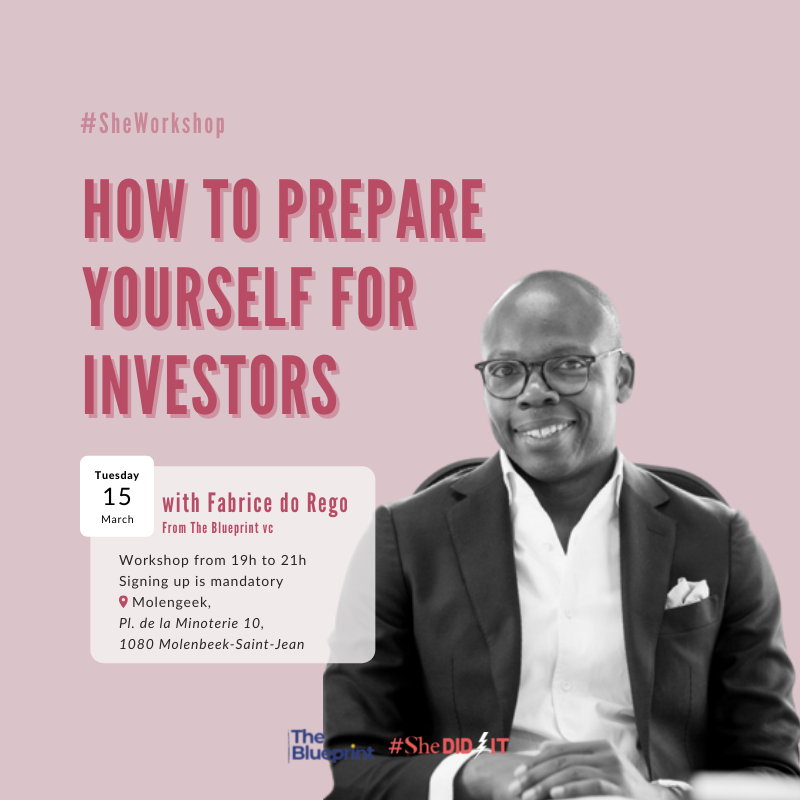 Workshop: How to prepare yourself for investors
with Fabrice do Regro
15 March 2022  –  Online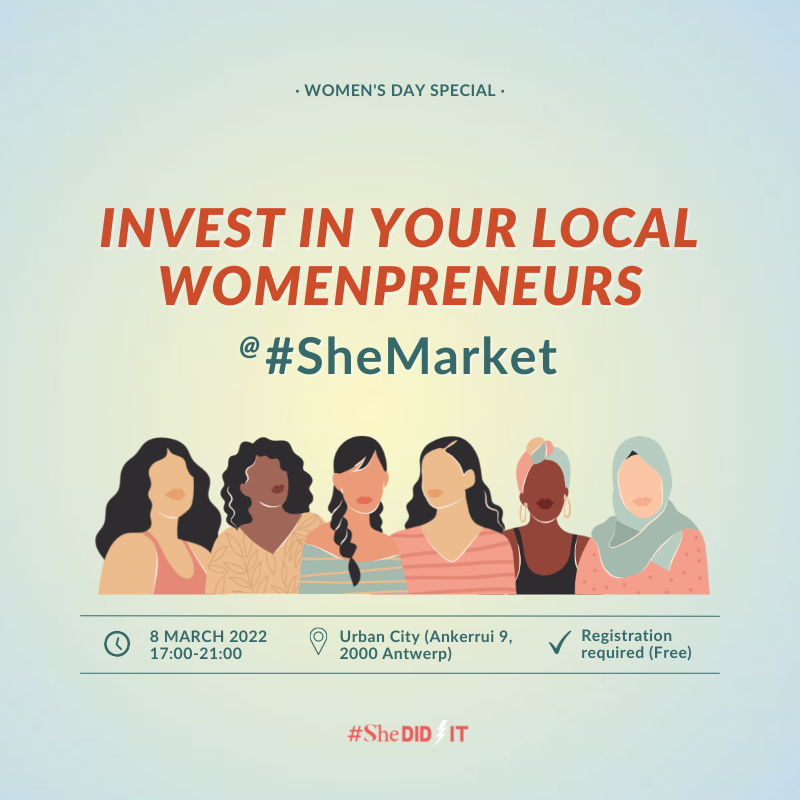 #SheMarket
with 15 different womenpreneurs
8 March 2022 –  Antwerp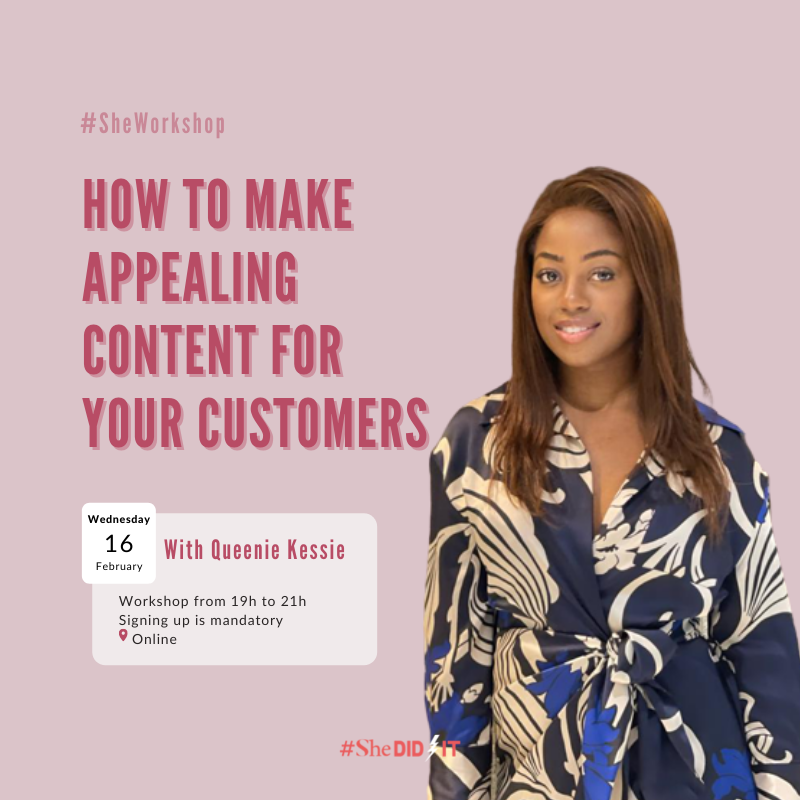 Workshop: How to make appealing content for customers
with Queenie Kessie
16 February 2022  –  Online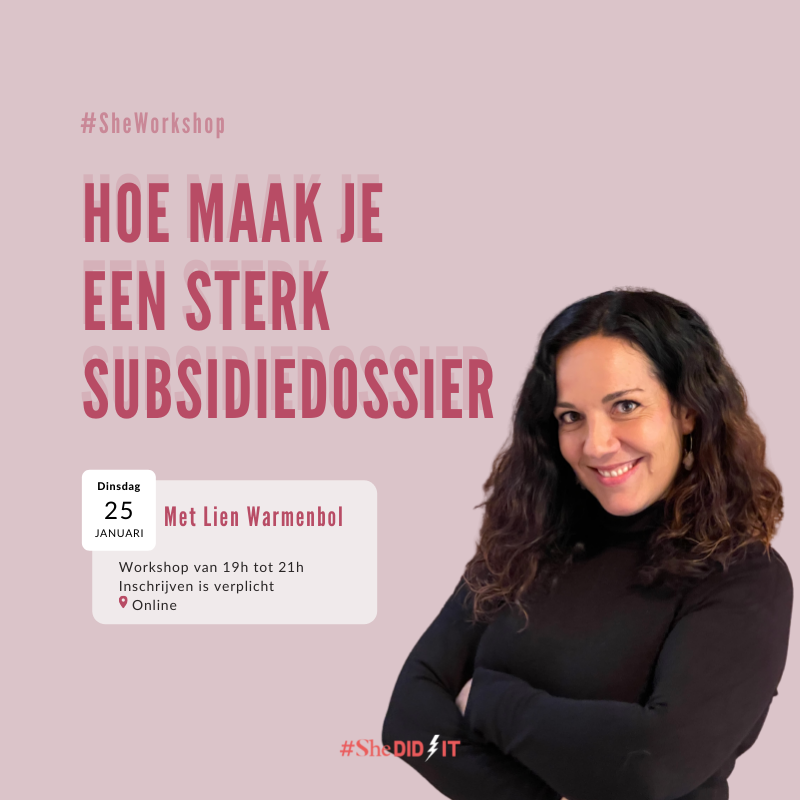 Workshop: Hoe maak je een sterk subsidiedossier
with Lien Warmenbol (#SheDIDIT)
25 January 2022 –  Online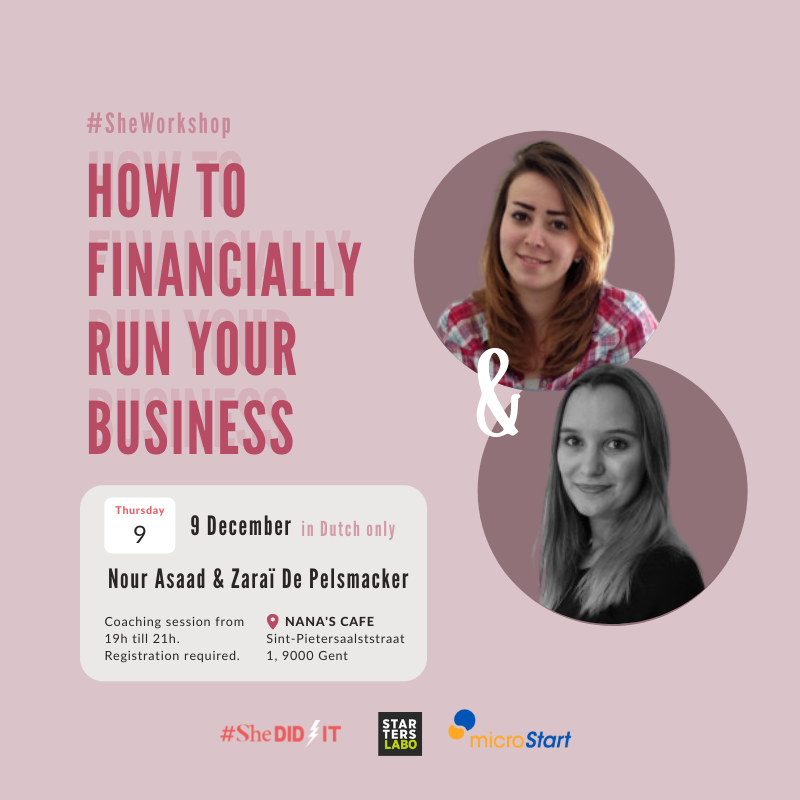 Workshop: How to financially run your business
with Nour Asaad & Zaraï de Pelsmacker
9 December 2021  –  Ghent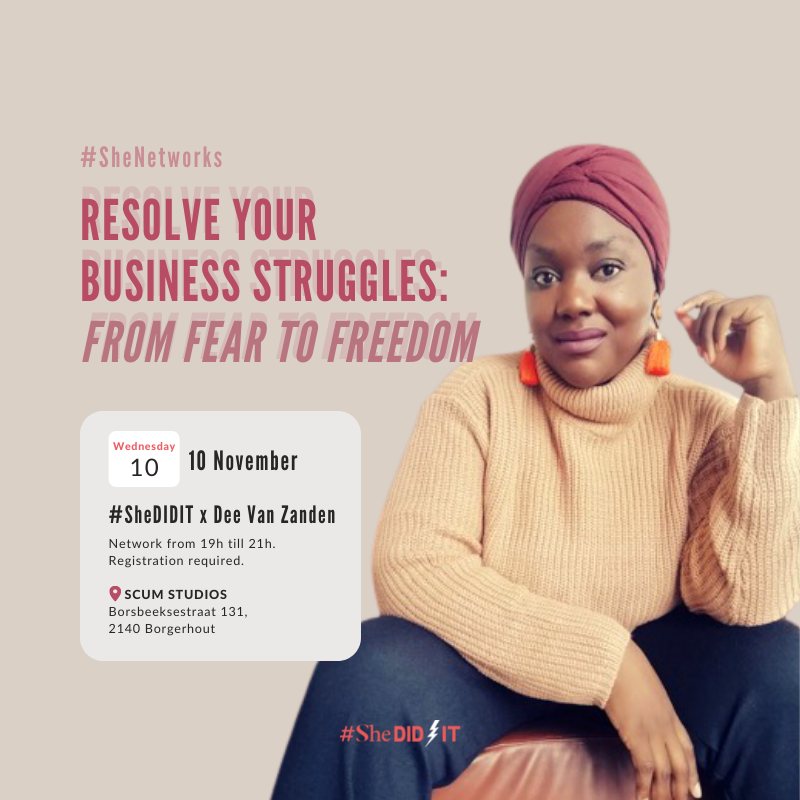 Network/Workshop: Resolve your business struggles — from fear to freedom
with Dee van Zanden
10 November 2021  –  Antwerp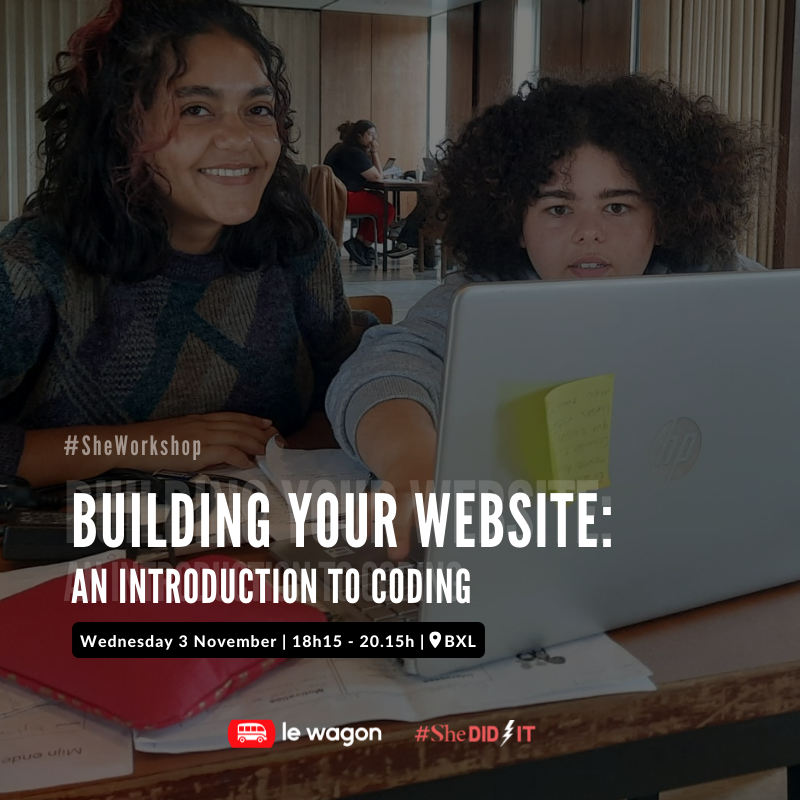 Workshop: building your website — an introduction to coding
with LeWagon Brussels
3 November 2021  –  Brussels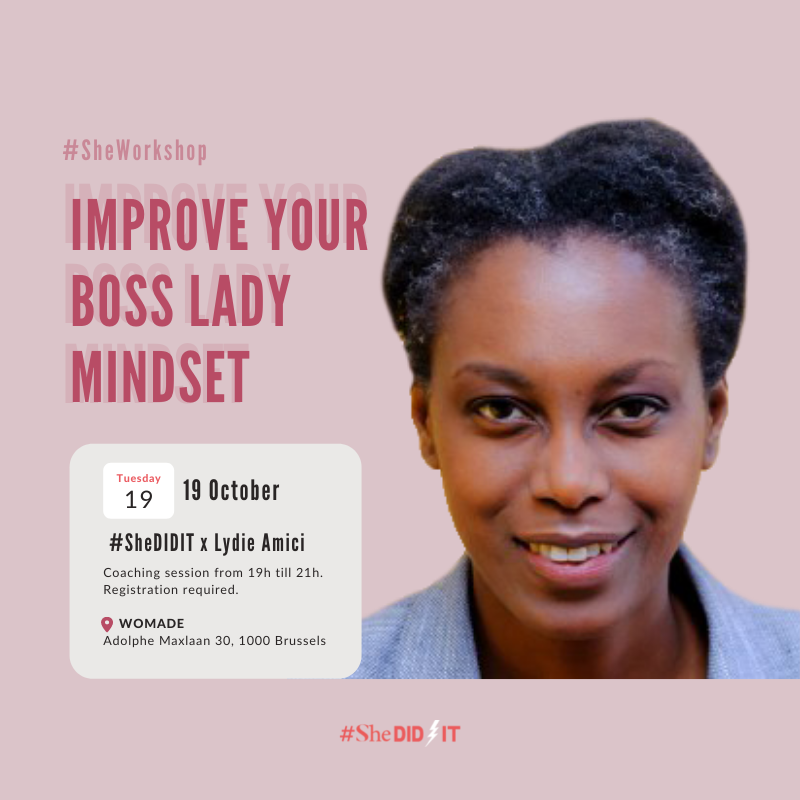 Workshop: Improve you boss lady mindset
with Lydie Amici
20 October 2021  –  Brussels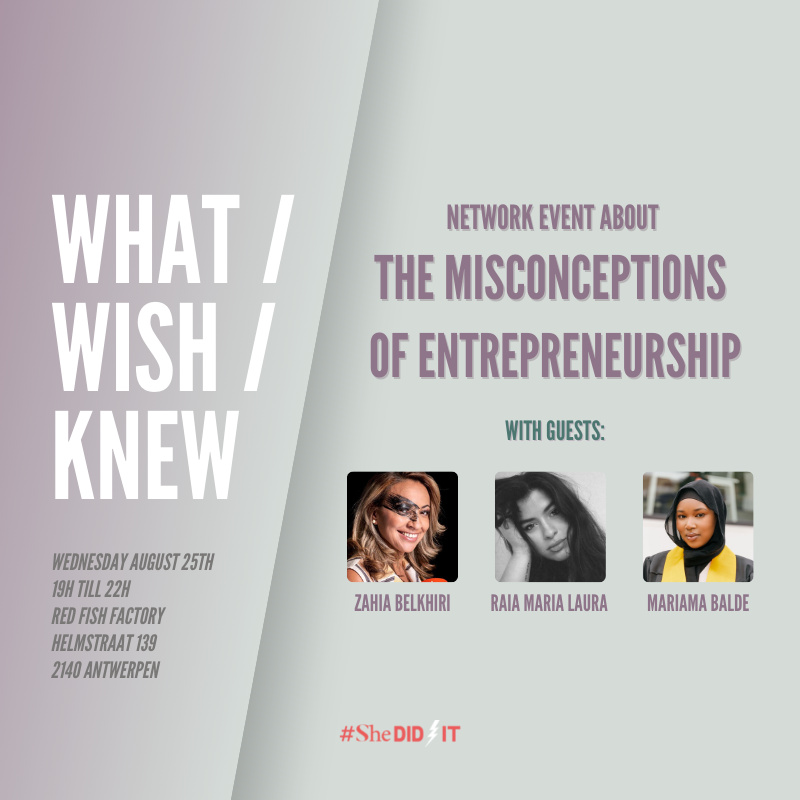 Network: the misconceptions of entrepreneurship
with Zahia Belkhiri, Raia Maria Laura and Mariama Balde
25 August 2021  –  Antwerp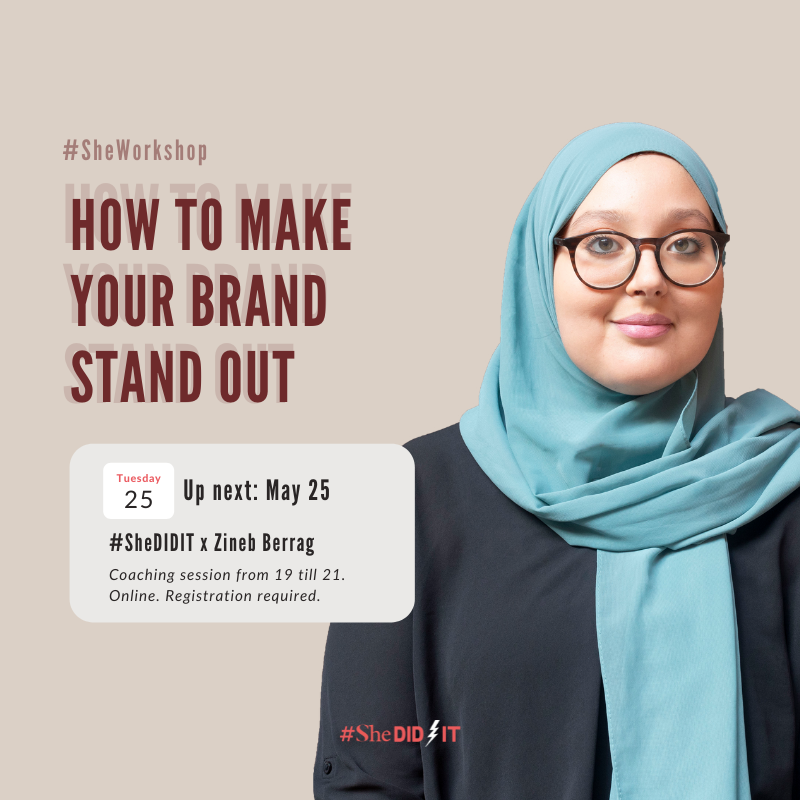 Workshop: How to make your brand stand out
with Zineb Berrag
25 May 2021 – Online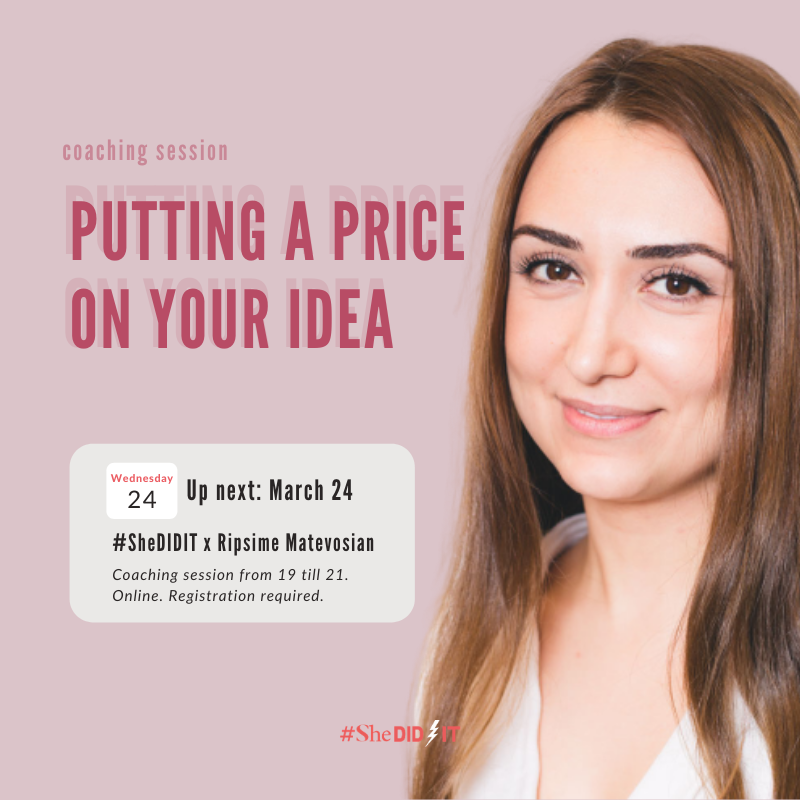 Workshop: Putting a price on your idea
with Ripsime Matevosian
24 March 2021 –  Online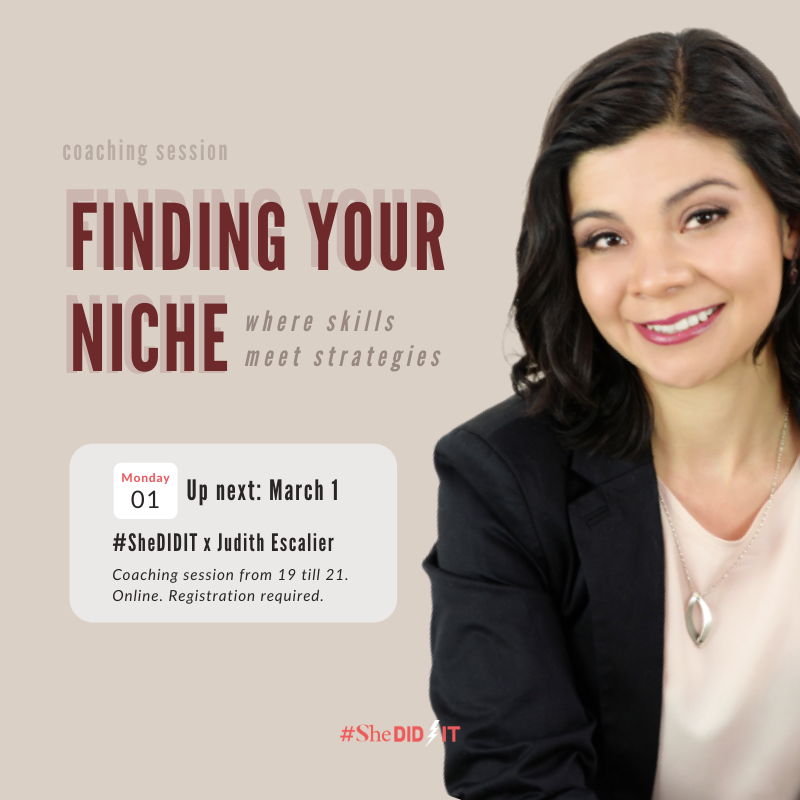 Workshop: finding your niche
with Judith Escalier
3 March 2021 –  Online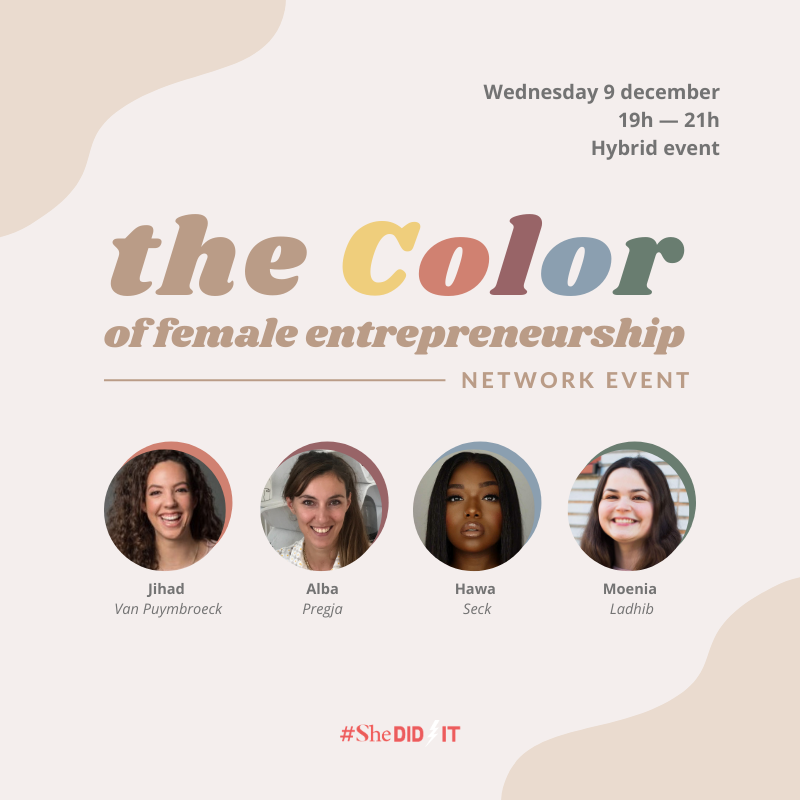 Netwerk: the color of female entrepreneurship
With Jihad van Puymbroeck, Alba Pegja, Hawa Seck & Moenia Ladhib
09 December 2020 –  Online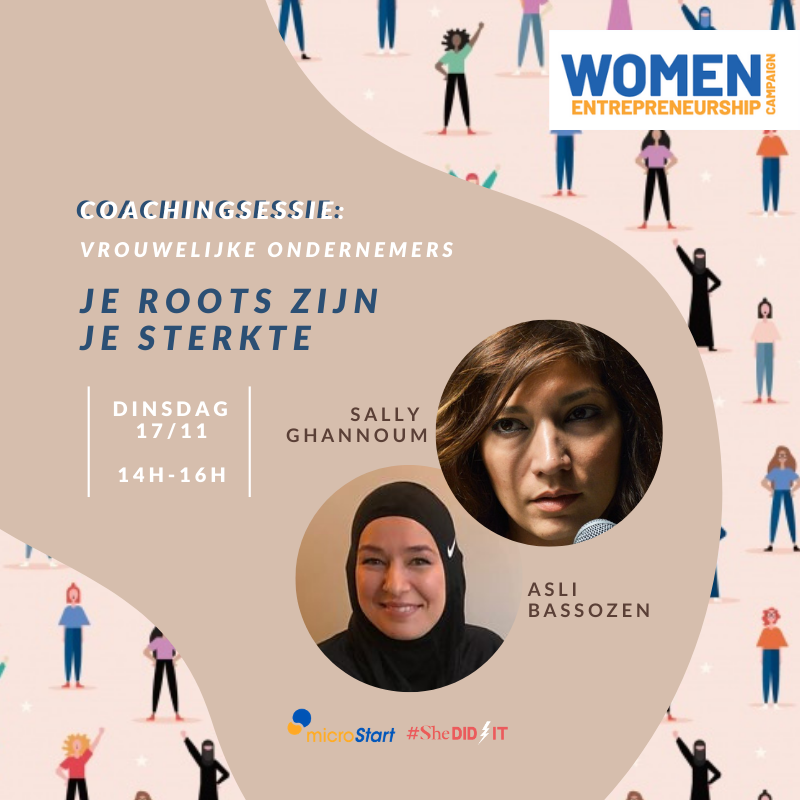 Coaching: vrouwelijke ondernemers - je roots zijn je sterkte
With Sally Ghannoum & Asli Bassozen i.s.m. Microstart
17 November 2020 –  Online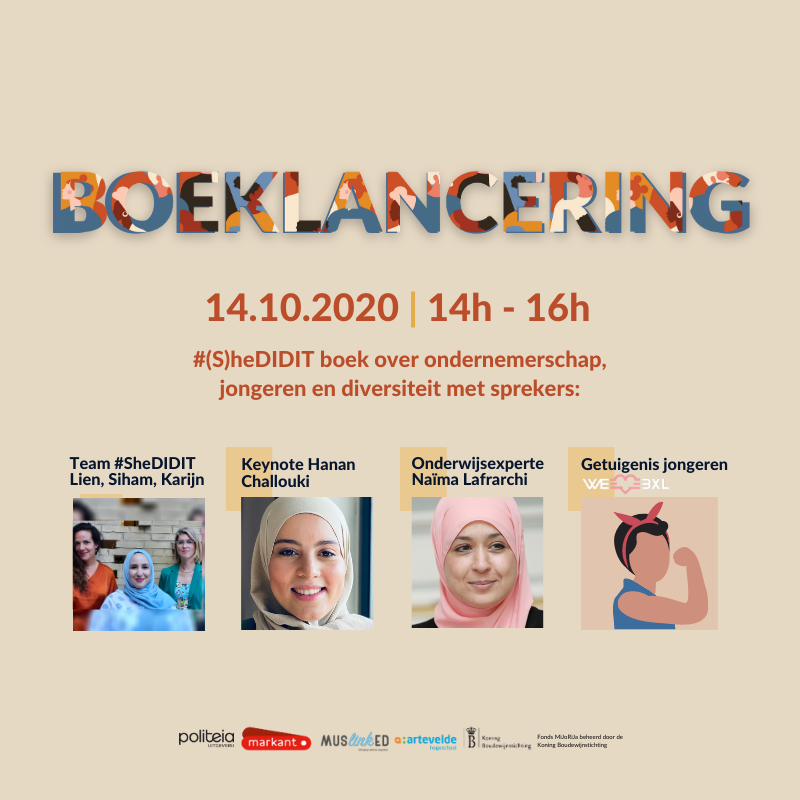 Boeklancering: over ondernemerschap, jongeren en diversiteit
With Hanan Challouki, Naïma Lafrarchi, WeLoveBXL jongeren en #SheDIDIT
14 October 2020 –  Hybride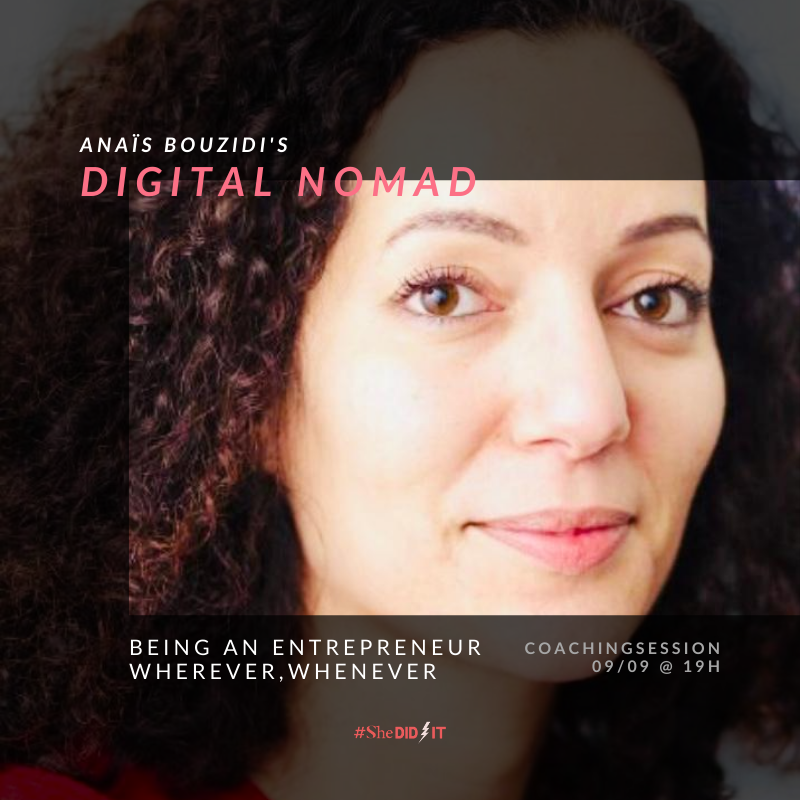 Coaching: Being a digital nomad: being an entrepreneur whenever, wherever
With Anaïs Bouzidi
9 September 2020 –  Online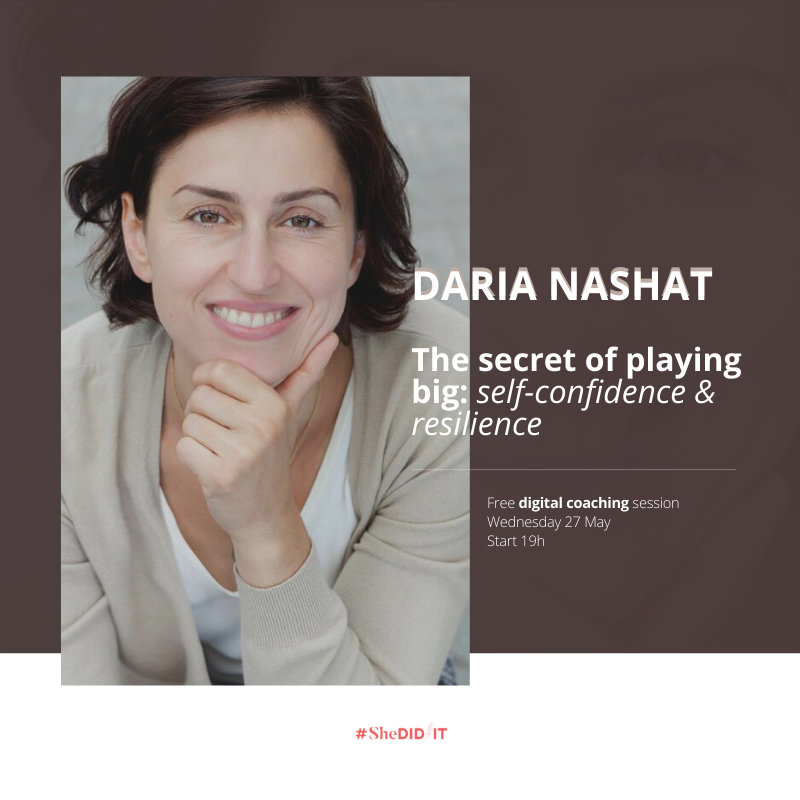 Coaching: The secret of playing big - self-confidence & resilience
With Daria Nashat
27 May 2020 –  Online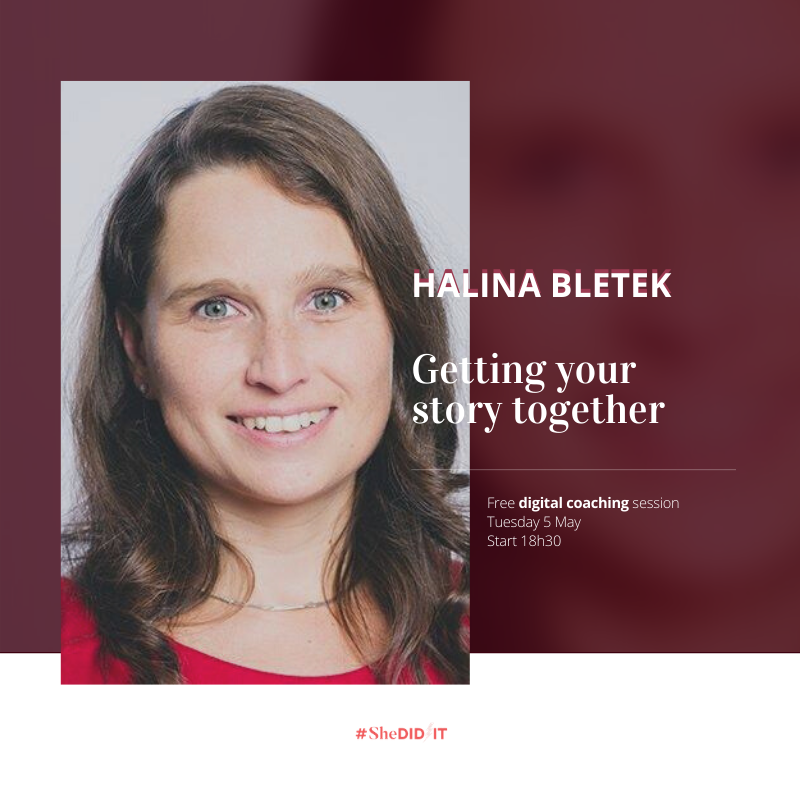 Coaching: Getting your story together
With Halina Bletek
5 May 2020 –  Online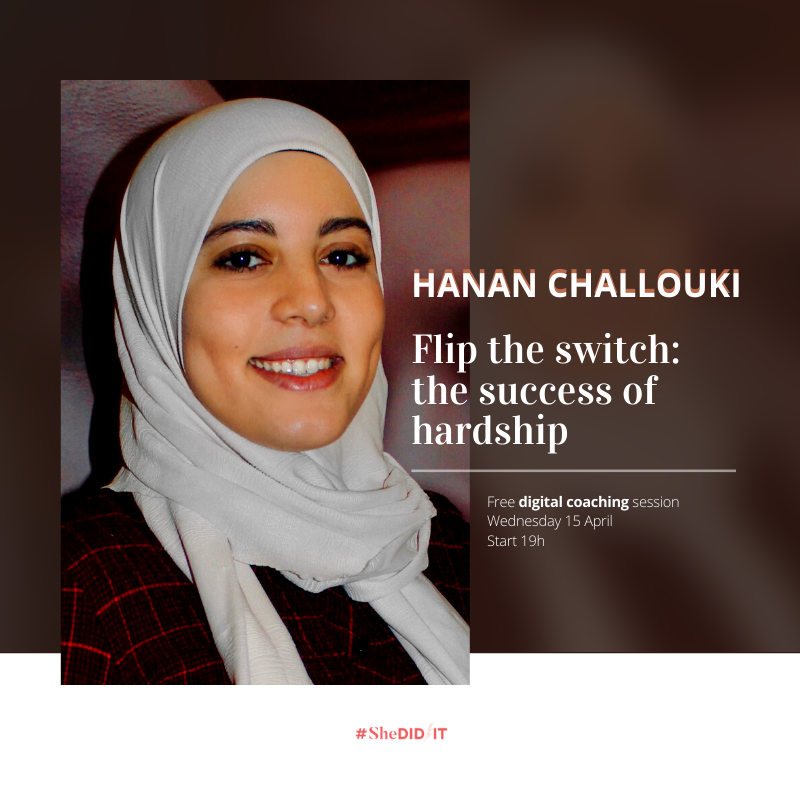 Coaching: Flip the switch - the success of hardship
With Hanan Challouki
15 April 2020 –  Online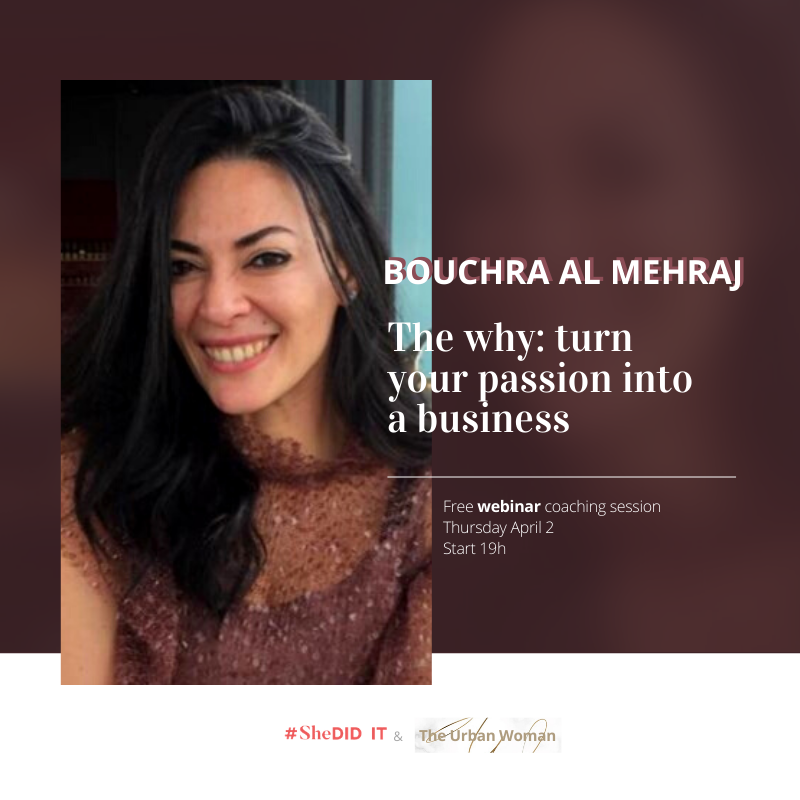 Coaching: The why - turn your passion into a business
With Bouchra Al Mehraj
2 April 2020 –  Online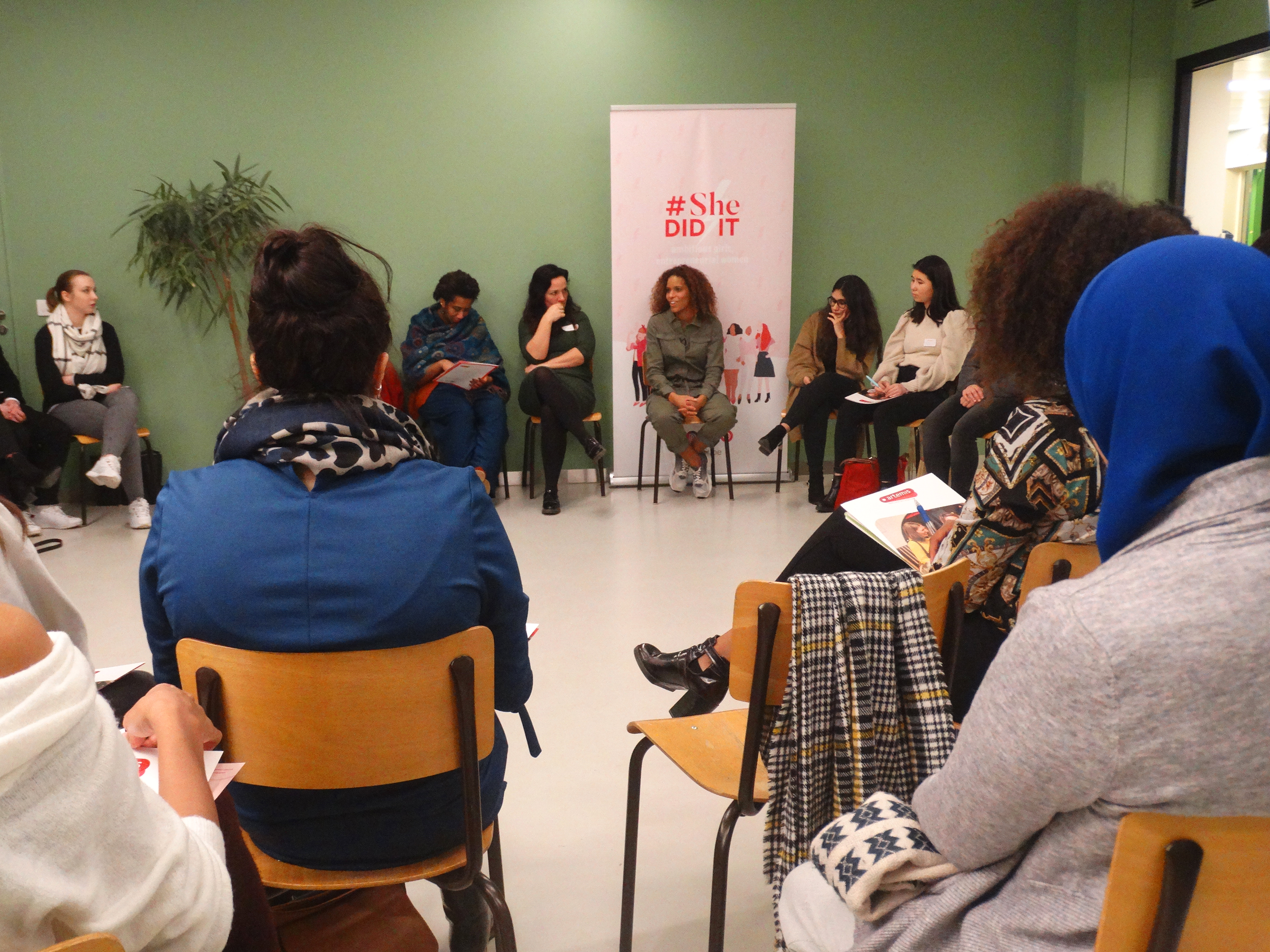 With Hadisa Suleyman
19 February 2020 – Brussels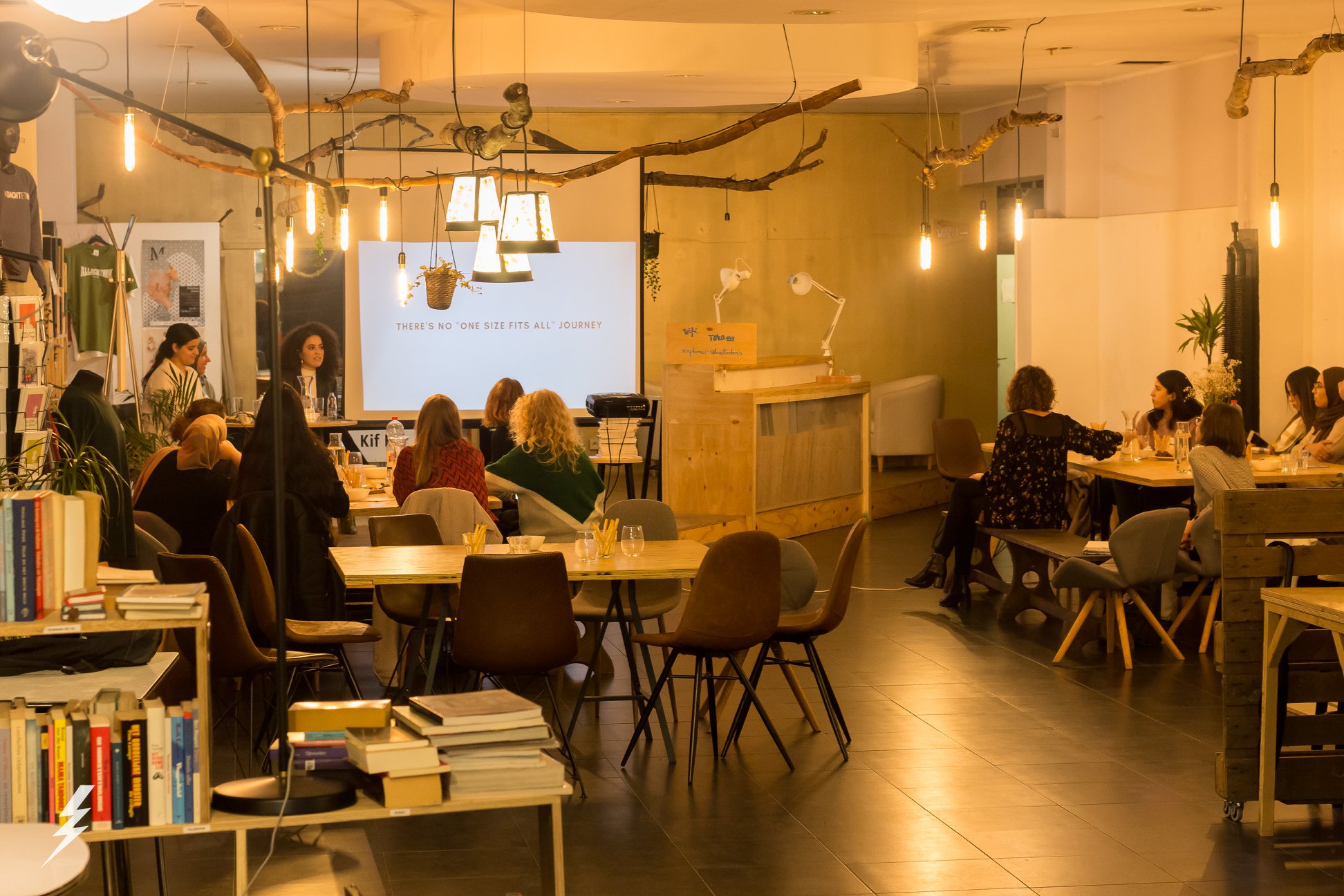 Coaching: Social Entrepreneurship
Met Zehra Özmen
11 december 2019 – Antwerp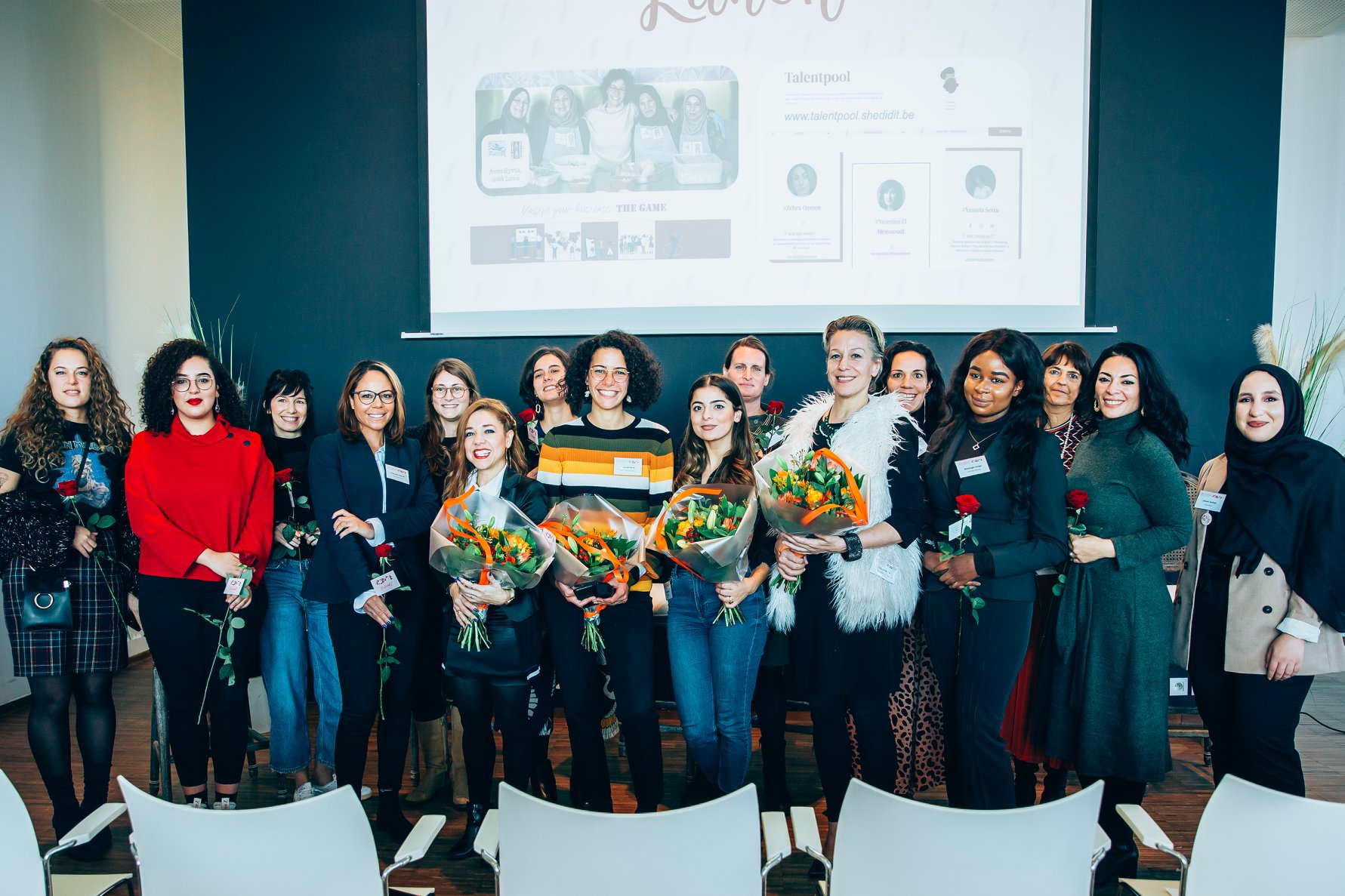 Met #SheDIDIT rolmodellen & Soraya Hayani, Katrin Van Den Troost, Yasmina Kichauat, Emmanuel Iyamu
22 November 2019 – Ghent