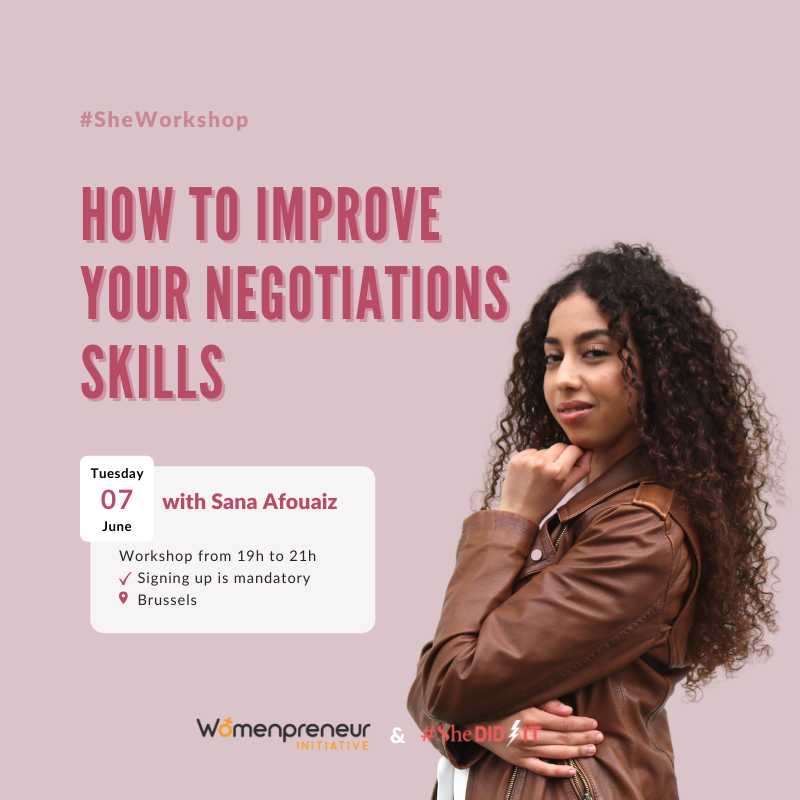 Ladies! Are you struggling with convincing people? Or scared to strike that one deal? Or are your negotiations skills in need of an upgrade? Sana Afouaiz (@sana.afouaiz) is about to change that and more! ⁠
⁠
👩🏽‍🦱 She's an award-winning, gender-expert and public speaker on feminism. Adding to that, she's been an advisor on gender issues to the United Nations, European Commission, corporate institutions and organizations.⁠
⁠
🔑 If you think you have read it all… know that it's just the beginning. To make sure her impact lasts, she's the founder and CEO of womenpreneur-initiative (@womenpreneur.belgium). An organization that aims to advance women's place in entrepreneurial scene, technology, innovation & society.⁠
⁠
The perfect person to sharpen your skills! Being able to negotiate isn't only business-related, it makes sure you stand your grounds and know your worth.⁠
(07/06) #SheWorkshop Negotiations