(English below)
 #SheDIDIT is sinds 2018 dé referentie rond diversiteit en ondernemerschap, met een specifieke insteek richting jongeren en vrouwen. Door haar uniek partnerschap met Arteveldehogeschool, bekend om haar onderzoekstraditie rond etnisch ondernemerschap, heeft de organisatie ook een wetenschappelijke onderbouw. Wat we doen, is gebaseerd op het onderzoek dat we deden bij meisjes met diverse roots naar de drempels en drijfveren die ze zien om ooit voor hun eigen project te gaan.
Hiervan vertrekkend hebben we ons lesmateriaal, video's en programma's opgebouwd. Voor deze expertise, die constant aangewakkerd wordt door onze 60 vrouwen in individuele coaching (#SheMeansBusiness) en de 35 jongeren in het Youthpreneurs programma (#SheDIDIT Youthpreneurs), kregen we ook erkenning. In 2020 werd namelijk het #SheDIDIT boek uitgegeven door Politeia Uitgeverij, gericht op onderwijs en jeugdwerk. We werken momenteel ook aan een digitaal platform waar we onze kennis en materialen rond ondernemerschap & diversiteit kunnen delen.
Wij komen graag onze expertise delen met jouw organisatie of op een workshop of event. Maak even kennis met ons team om te zien wie je kan verwachten:
Siham Zarkan heeft een communicatieachtergrond en is verantwoordelijk voor alle mooie online en offline communicatie en visuals van #SheDIDIT. Zij studeerde sociaal-cultureel werk bij, om onze jongeren in het Youthpreneurs programma optimaal te kunnen begeleiden.
Lien Warmenbol heeft een PhD in Social Sciences, ervaring in haar eigen businesses en is al een tijdje bezig rond vrouwelijk ondernemerschap. Ze is de founder van #SheDIDIT en ziet overal de potentie om ons project te laten groeien!
Wendy Agyin heeft een businessachtergrond en is ook zelf een echte ondernemer, met haar start-up Gold Butter, die in het Startit@KBC programma werd toegelaten. Ze is de business coach in onze individuele begeleidingen #SheMeansBusiness, en organiseert de maandelijkse events.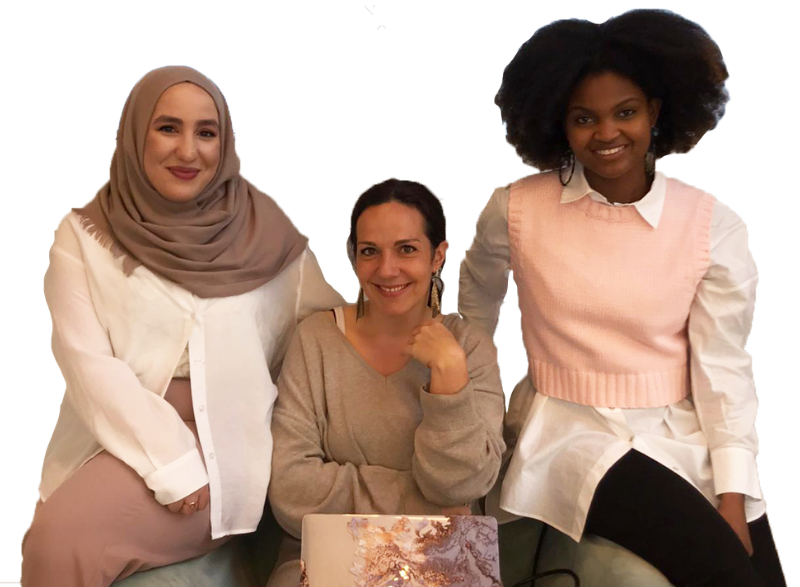 Interesse om ons uit te nodigen? Wij delen graag onze expertise en passie rond vrouwelijk ondernemerschap in diversiteit. Onderwijs of jeugdwerkorganisatie? Wij hebben een uitgewerkt traject dat we aanbieden, in ofwel eenmalige interventies ofwel een langer lopend programma.
Contacteer ons op hello@shedidit.be of Lien Warmenbol 0499 355 766
(English)
#SheDIDIT has been the reference for diversity and entrepreneurship since 2018, with a specific approach towards young people and women. Due to its unique partnership with Artevelde University College, known for its research tradition on ethnic entrepreneurship, the organization also has a scientific foundation. What we do is based on the research we did with girls with diverse roots into the barriers and motivations they see to one day embarking on their own project.
Starting from this, we have built our teaching materials, videos and programs. We also received recognition for this expertise, which is constantly fostered by our 60 women in individual coaching (www.shedidit.be/shemeansbusiness) and the 35 young people in the Youthpreneurs program (http://youthpreneurs.shedidit.be). In 2020, the #SheDIDIT book was published by Politeia Publishing, aimed at education and youth work. Currently we are working on a platform to share our knowledge and materials on diversity and entrepreneurship.
We would be happy to share our expertise with your organization or at a workshop or event. Meet our team to see who to expect:
Siham Zarkan has a communication background and is responsible for all the beautiful online and offline communication and visuals of #SheDIDIT. She studied socio-cultural work in order to be able to optimally guide our young people in the Youthpreneurs program.
Lien Warmenbol holds a PhD in Social Sciences, experience in her own businesses and has been working on female entrepreneurship for some time. She is the founder of #SheDIDIT and sees the potential everywhere to grow our project!
Wendy Agyin has a business background and is also a real entrepreneur herself, with her start-up Gold Butter, which was admitted to the Startit@KBC programme. She is the business coach in our individual coaching programm #SheMeansBusiness, and organizes the monthly events.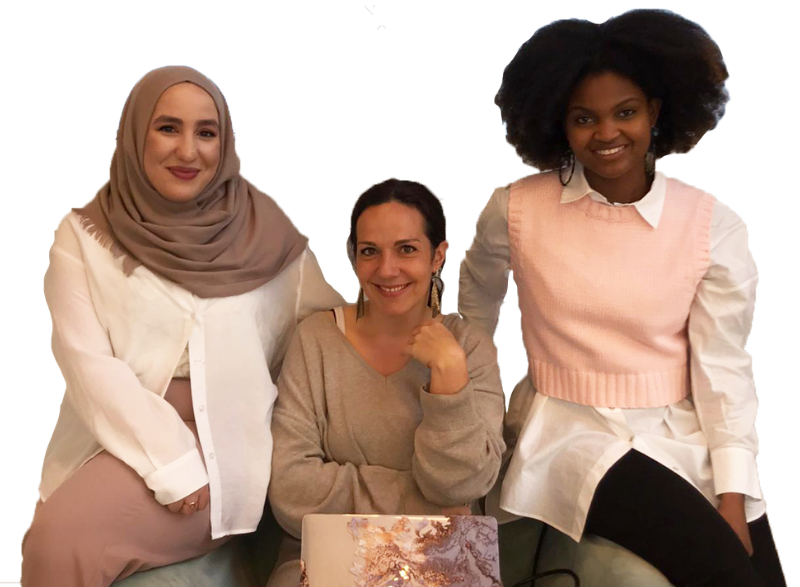 Interested in inviting us? We are happy to share our expertise and passion for female entrepreneurship in diversity. School or youth work organization? We have a detailed trajectory that we offer, in either one-off interventions or a longer-term program.
Contact us at hello@shedidit.be or Lien Warmenbol 0499 355 766