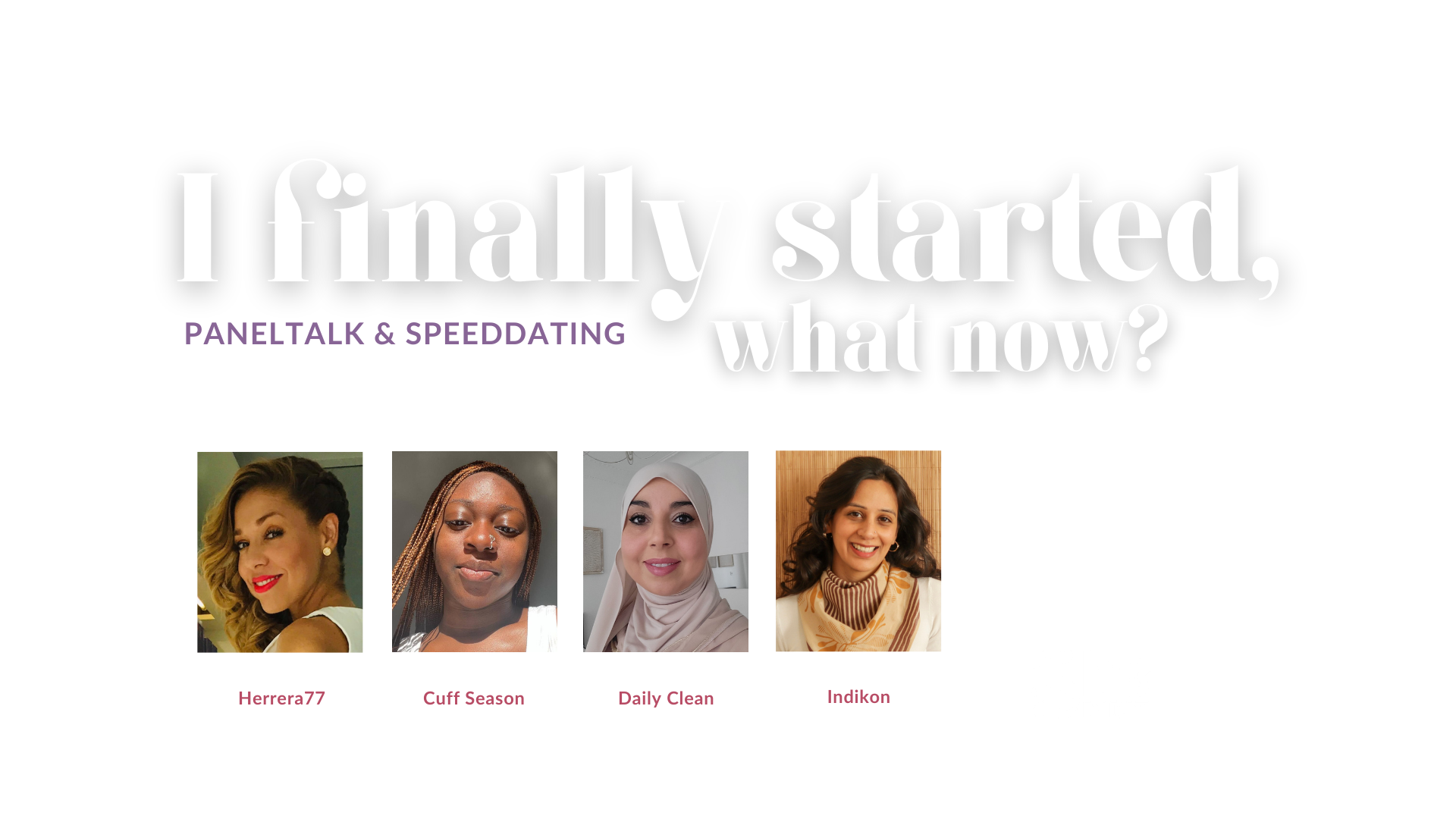 Let's start at the beginning
No what now, just what's next?
You did it! You've finally took the step and started your business. Or if you're not there yet, might as well get ready to walk down that path. You taking that decision is already a major step, even though it seemed like thé biggest hurdle. You did it. But, we're honest with you, everything that came after wasn't what you expected. Let's talk about it, no?
We're gathering an inspiring panel to discuss their experiences as an entrepreneur, the do's & don'ts, what they would do differently, and so much more. Afterwards you get the chance to connect with them during a rotating speeddate. A fun way to step outside your comfort zone or the classic way of networking.
This networking event is in honor of 5 years #SheDIDIT & Women's Day, we too started somewhere, saw many womenpreneurs thrive throughout the year. Join us!
Sign me up! See you 8 March
📅  Wednesday 8 March 2023
⏰  18h – 21h30
📍Dunden — Lange Gasthuisstraat 29-31, 2000 Antwerpen
18h30 – 19h00 
Welcome @ Dunden
19h00 – 20h00
Paneltalk (stay tuned for the names)
20h00- 21h00
Rotating speeddates
21h00 – 21h30
Let's connect & network

This networking event also marks 5 year's of #SheDIDIT. No better way than to celebrate this by inviting womenpreneurs who have a close connection to us. We salute them for sharing their struggles, but also successes and dreams! 
Previous networking events
Networking events are nothing new for #SheDIDIT. Take a look down below at the previous themes and speakers!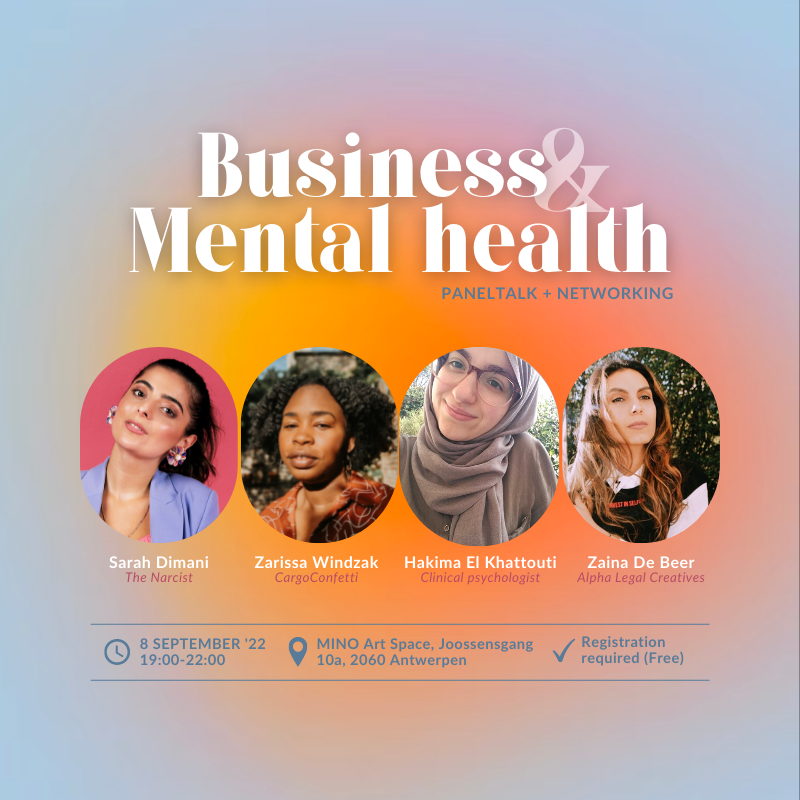 Business & Mental health
with Zarissa Windzak, Sarah Dimani, Hakima El Khattouti and Zaina De Beer. 8 September 2022  –  Antwerp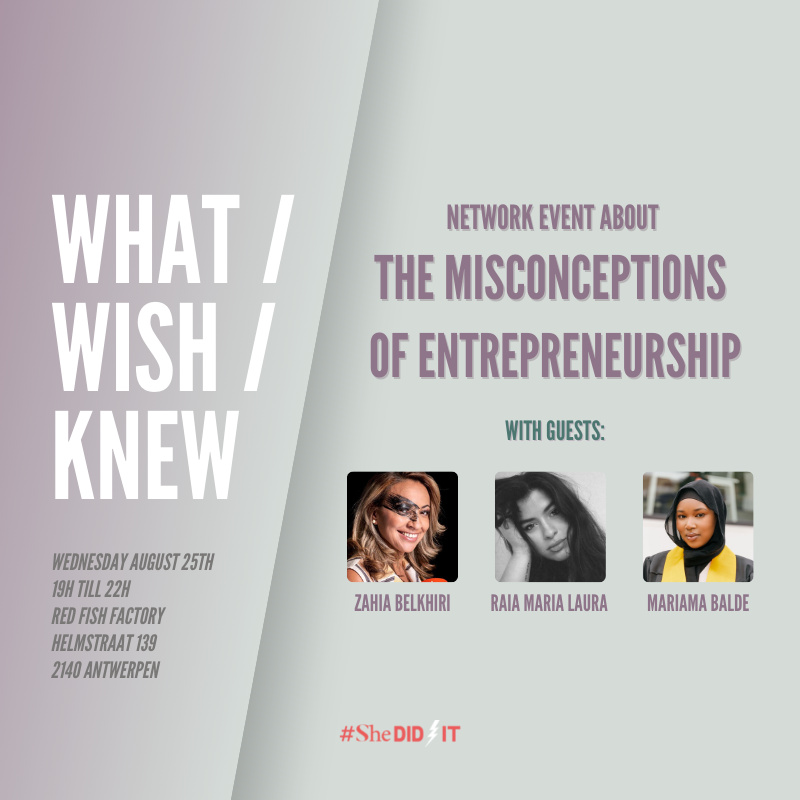 The misconceptions of entrepreneurship
with Zahia Belkhiri, Raia Maria Laura and Mariama Balde
25 August 2021  –  Antwerp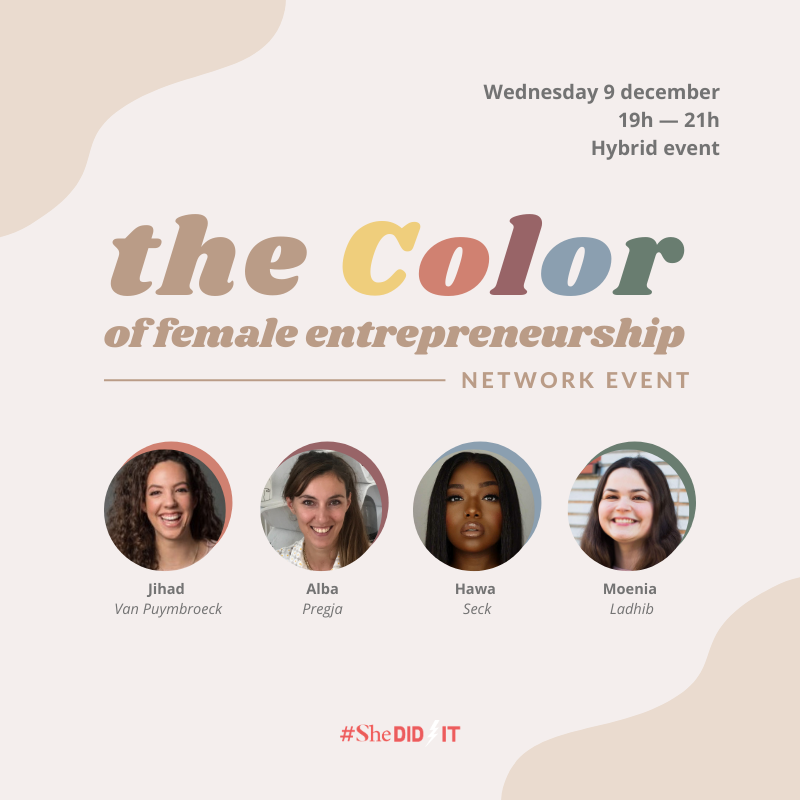 The color of female entrepreneurship
With Jihad van Puymbroeck, Alba Pegja, Hawa Seck & Moenia Ladhib
09 December 2020 –  Online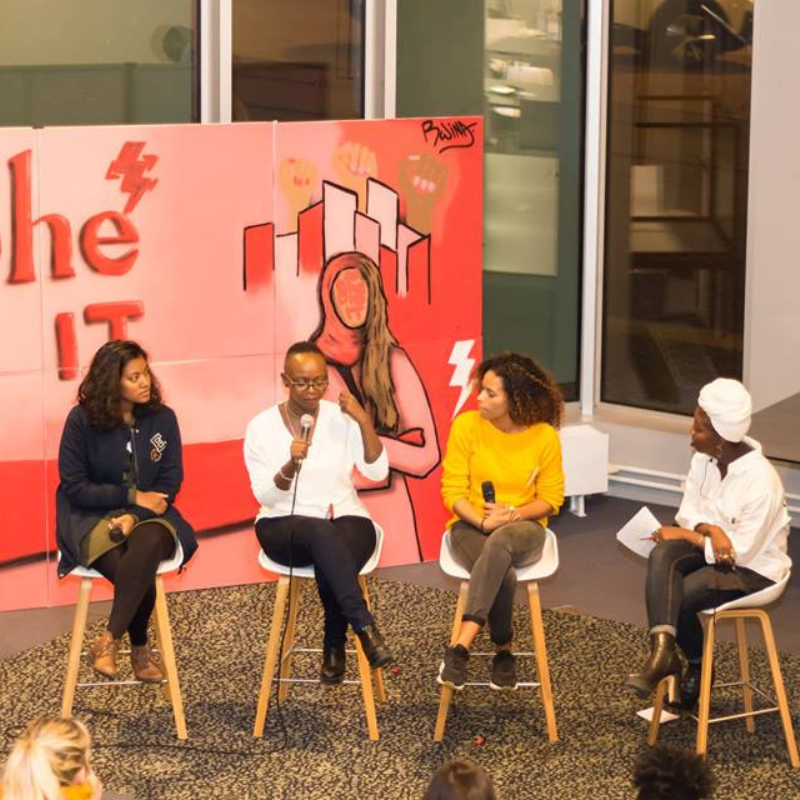 Sterke vrouwen aan het roer
Anouk Torbeyns, Nadia Aimé, Hadisa Suleyman en Aimee Mukunde
21 February 2019 – Antwerp
Join the conversation on 8 March