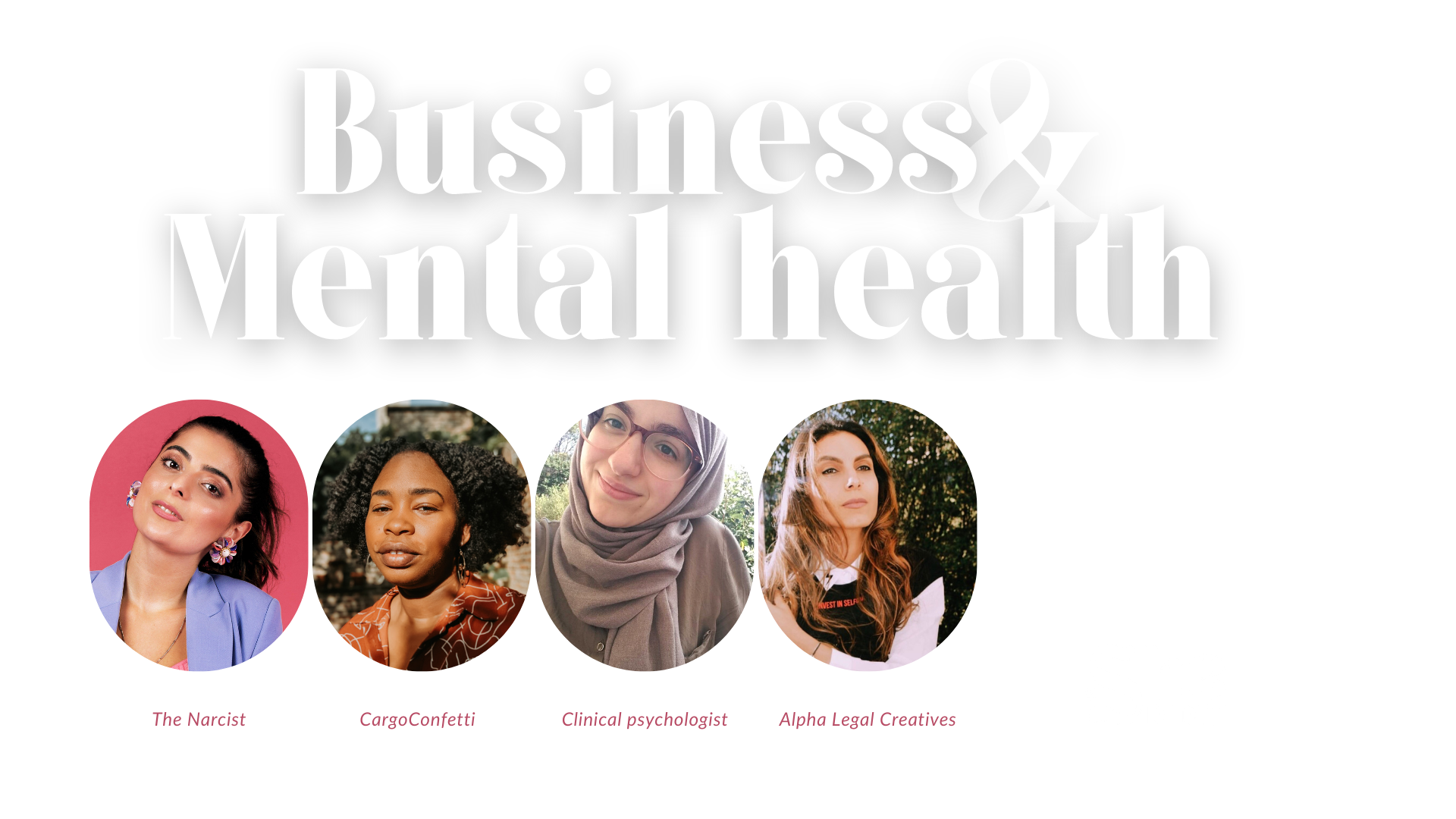 & the conversation we all needed
Because you matter.
Business & Mental health? It might sound like a crazy combo, but no one is talking about it. While it's know that starting/running a business adds to one's stresslevel, how do we find a balance?
Have you wondered how other womenpreneurs balance it out? Or to keep thriving admist obstacles? What are the pitfalls and how can strengthen our mental health? These questions & more will be answered during our networking event "Business & Mental health" with guest speakers Sarah Dimani, Zarissa Windzak, Hakima El Khattouti and Zaïna De Beer.
Join this important conversation and surround yourself with like-minded women and learn to thrive even more!
Sign me up! I'll see you 8 September
📅  Thursday 8 September 2022
⏰  19h until 21h
📍 MINO Art Space, Joossensgang 10a, 2060 Antwerpen
19h00 – 19h30 
Welcoming @ MINO Art Space
19h30 – 20h30
Paneltalk with Sarah, Zarissa, Hakima & Zaïna
20h30 – 21h00
Speeddating with panel + Q's
21h00 – 22h00
Let's connect & network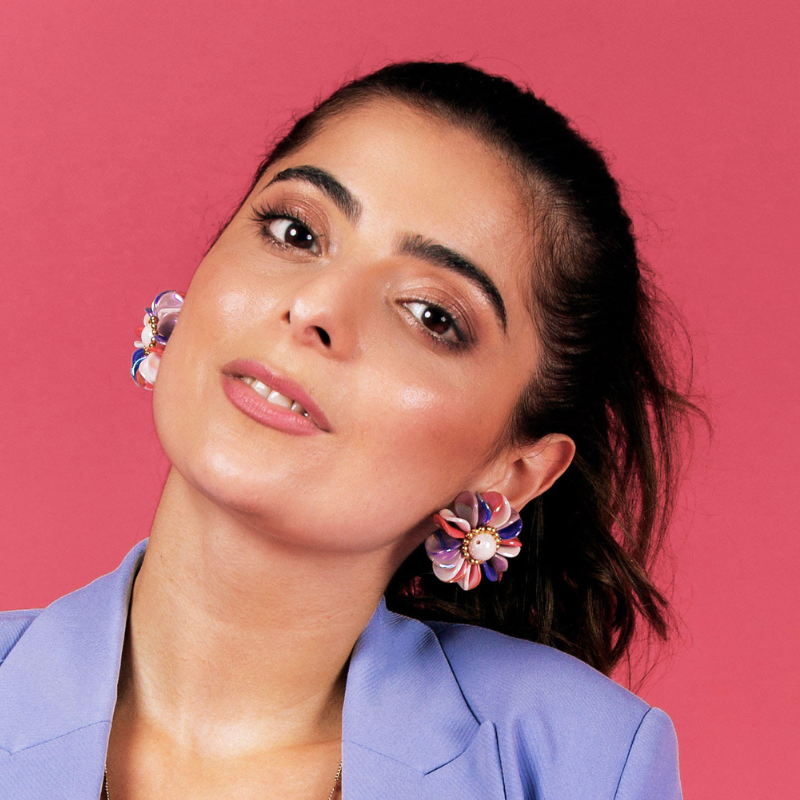 As a fashion influencer, Sarah Dimani built up an Instagram platform with almost 110,000 followers, which she deleted overnight. Since then she has focused on female empowerment with 'The Narcissist', a warm community where women can speak freely about all the topics that matter today.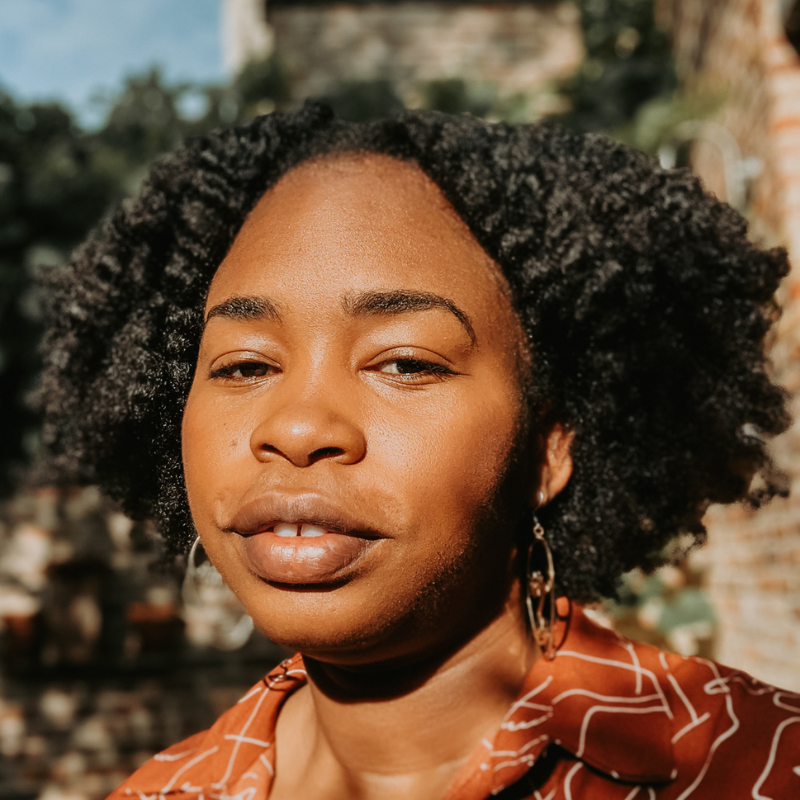 Zarissa is a children's book autor (Liever niet/Rather not), founder of inclusive webshop Cargo Confetti and co-founder of Words of Colour collective. Her undertakings are focussed encouring change, adjusting certain concepts/images and using storytelling to instill new ways of thinking.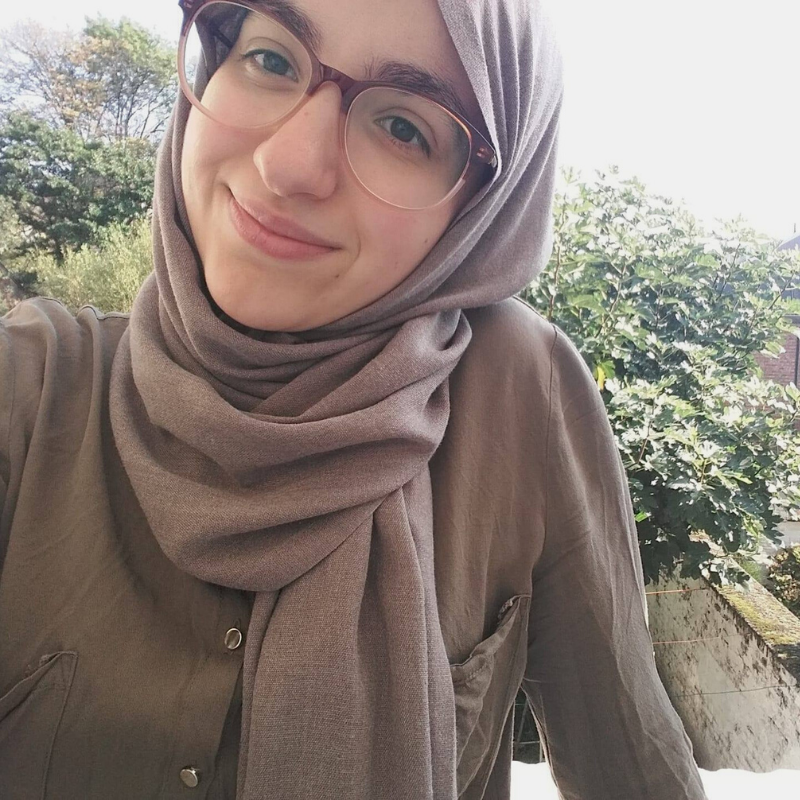 Hakima is a clinical psychologist for children and adolescents helping them recognize, acknowledge and understand emotions. It's important to her to talk about taboo subjects within her community. To balance this with leisure activities, she co-founded Sahaba (The Friendship) of which she's the chairman today.
Zaïna is Brussels-based lawyer specialized in intellectual property and ICT law. She founded Alpha Legal Creatives which focuses on trademark protection. Besides that she's a life coach for entrepreneurs and help women find balance by working on their mindset, nutrition and exercises.
& their take on mental health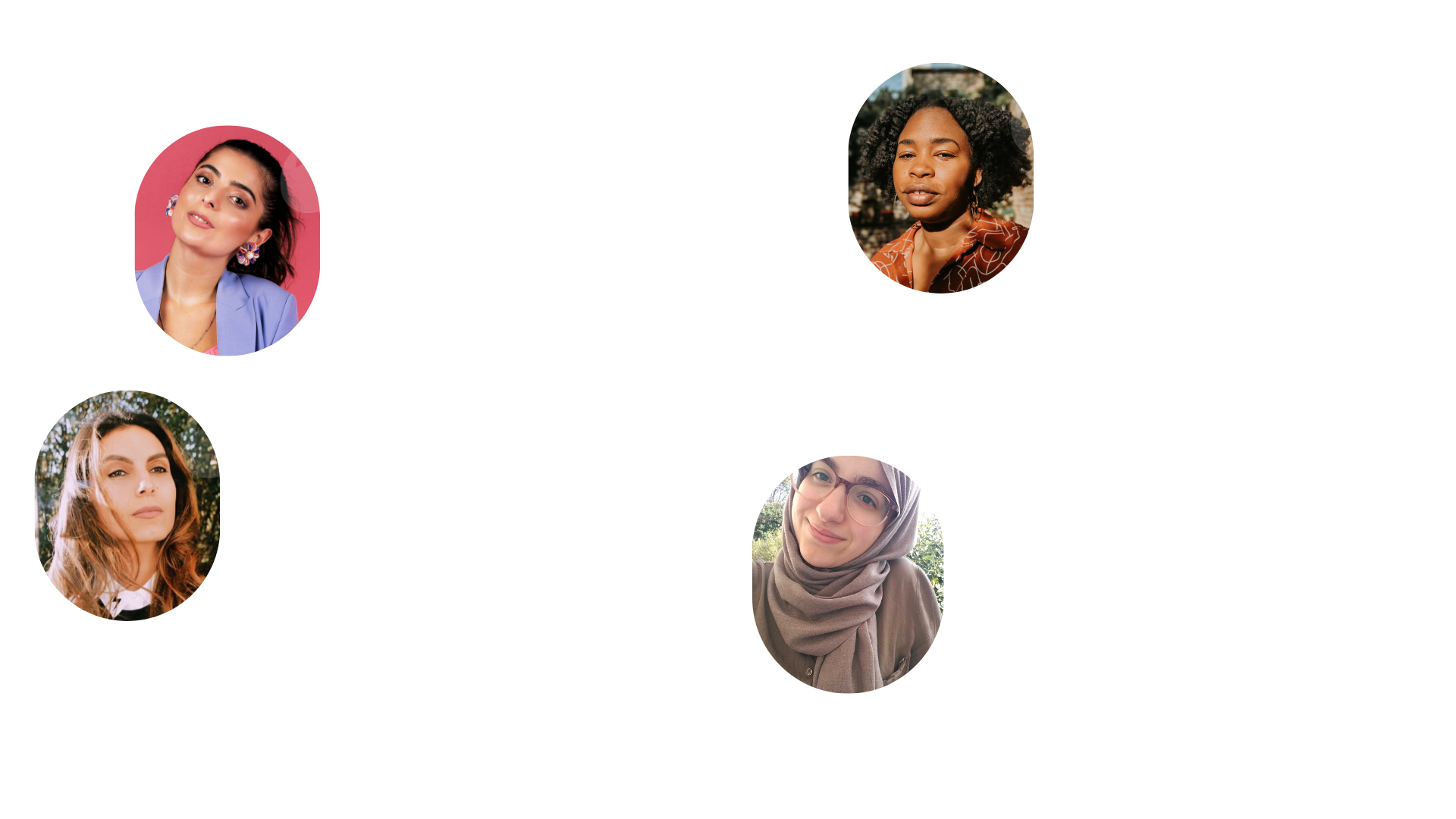 & don't forget to sign up
Join the conversation on 8 September