Women Of the World is je wekelijkse dosis aan vrouwelijk nieuws van over de hele wereld. In deze reeks lichten we verhalen uit over vrouwen die een impact hebben gemaakt. Een droom die nu de realiteit is, hindernissen die levenslessen zijn geworden of gewoonweg unieke manieren van vrouw zijn.

Het gaat over zij die aanwezig zijn. Vrouwen die veranderingen teweegbrengen in een sector, een maatschappij of een werelddeel. En stap voor stap veranderingen teweeg brachten. Het gaat over het delen van iemands ervaring met een community, er inspiratie uithalen. Met all the women of the world.
De zomervakantie is officieel van start en zo ook de reizen of lange chill-avonden in de tuin. Het perfecte moment om een boek boven te haal en écht te genieten.
#SheDIDIT heeft een (kort, maar krachtige) lijst samengesteld van boeken die je zéker moet lezen. Elk boek heeft zijn unieke kijk op women empowerment, het vinden van je stem en welk doel je leven eigenlijk heeft. Het zijn boeken die je na elke pagina inspireren en motiveren.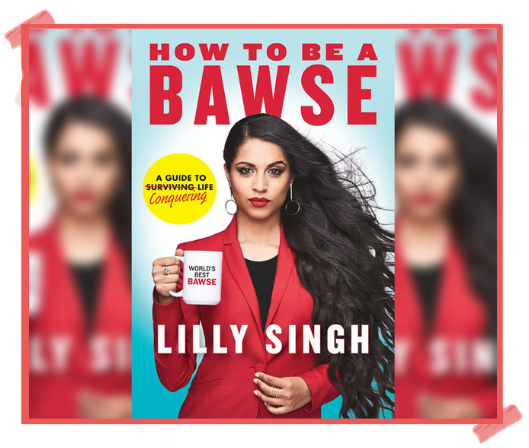 Het eerste boek is 'How to be a bawse', geschreven door de Candasese-Indische Lilly Singh.
"From actress, comedian and YouTube sensation Lilly Singh (aka Superwoman) comes the definitive guide to being a BAWSE – a person who exudes confidence, reaches goals, gets hurt efficiently, and smiles genuinely because they've fought through it all and made it out the other side. Lilly proves that there are no shortcuts to success. WARNING: This book does NOT include hopeful thoughts, lucky charms, and cute quotes. That's because success, happiness and everything else you want in life needs to be fought for – not wished for. In Lilly's world, there are no escalators. Only stairs."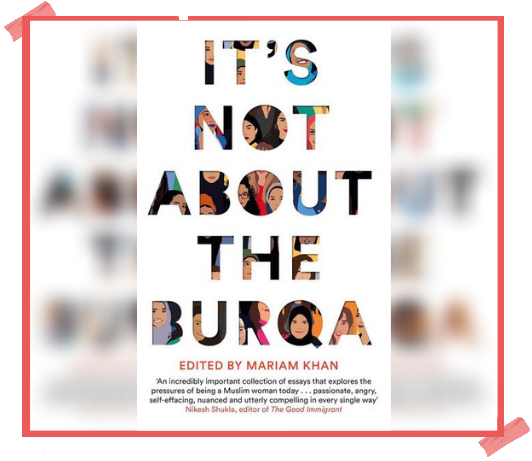 Vervolgens 'It's not about the burqa' geschreven door een leger aan moslimvrouwen, samengebracht dankzij de Britse Mariam Khan. Een boek over geloof,
"When was the last time you heard a Muslim woman speak for herself without a filter? Why was she hearing about Muslim women from people who were neither Muslim, nor female? Years later the state of the national discourse has deteriorated even further, and Muslim women's voices are still pushed to the fringes – the figures leading the discussion are white and male.
Taking one of the most politicized and misused words associated with Muslim women and Islamophobia, It's Not About the Burqa is poised to change all that. Here are voices you won't see represented in the national news headlines: seventeen Muslim women speaking frankly about the hijab and wavering faith, about love and divorce, about feminism, queer identity, sex, and the twin threats of a disapproving community and a racist country.
With a mix of British and international women writers, from activist Mona Eltahawy's definition of a revolution to journalist and broadcaster Saima Mir telling the story of her experience of arranged marriage, from author Sufiya Ahmed on her Islamic feminist icon to playwright Afshan D'souza-Lodhi's moving piece about her relationship with her hijab, these essays are funny, warm, sometimes sad, and often angry, and each of them is a passionate declaration calling time on the oppression, the lazy stereotyping, the misogyny and the Islamophobia. What does it mean, exactly, to be a Muslim woman in the West today? According to the media, it's all about the burqa. Here's what it's really about."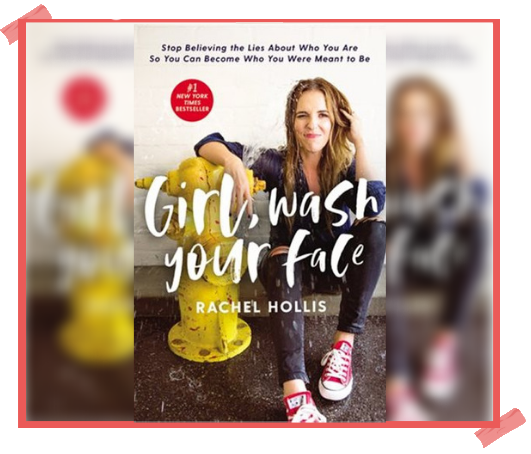 De Amerikaanse Rachel Hollis gebruikt haar boek 'Girl, wash your face' om mythes te ontkrachten. In haar woorden 'stop believing the lies about who you are so you can become who you were meant to be.'
"Do you ever suspect that everyone else has life figured out and you don't have a clue? If so, Rachel Hollis has something to tell you: that's a lie. As the founder of the lifestyle website TheChicSite.com and CEO of her own media company, Rachel Hollis developed an immense online community by sharing tips for better living while fearlessly revealing the messiness of her own life. Now, in this challenging and inspiring new book, Rachel exposes the twenty lies and misconceptions that too often hold us back from living joyfully and productively, lies we've told ourselves so often we don't even hear them anymore.
With painful honesty and fearless humor, Rachel unpacks and examines the falsehoods that once left her feeling overwhelmed and unworthy, and reveals the specific practical strategies that helped her move past them. In the process, she encourages, entertains, and even kicks a little butt, all to convince you to do whatever it takes to get real and become the joyous, confident woman you were meant to be. With unflinching faith and rock-hard tenacity, Girl, Wash Your Face shows you how to live with passion and hustle–and how to give yourself grace without giving up."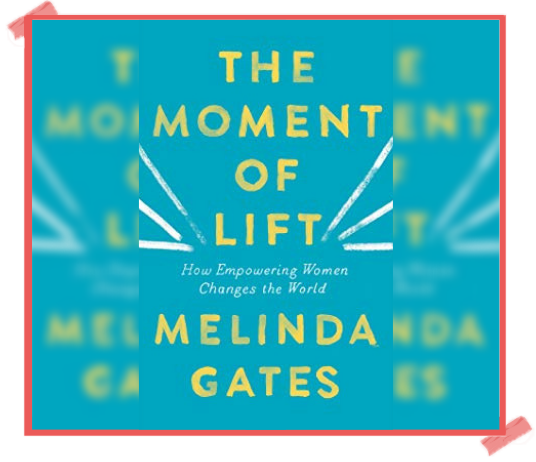 Tot slot, een boek geschreven door Melinda Gates. Ook wel Mrs. Microsoft. Geen boek over technologie, maar over hoe je empowered women de wereld kunnen veranderen.
"if you want to lift a society up, invest in women. Candid and inspiring, in The Moment of Lift, Gates traces her awakening to the link between women's empowerment and the health of societies. Convinced that all women should be free to decide whether and when to have children, Gates took her first step onto the global stage to make a stand for family planning.
That step launched her into further efforts: to ensure women everywhere have access to every kind of job; to encourage men around the globe to share equally in the burdens of household work; to advocate for paid family leave for everyone; to eliminate gender bias in all its forms.
Throughout, Gates introduces us to her heroes in the movement towards equality, offers startling data, shares moving conversations she's had with women from all over the world – and shows how we can all get involved.
A personal statement of passionate conviction, this book tells of Gates' journey from a partner working behind the scenes to one of the world's foremost advocates for women, driven by the belief that no one should be excluded, all lives have equal value, and gender equality is the lever that lifts everything."
Meer WOW?
Benieuwd naar meer verhalen over Women Of the World? Bekijk de vorige edities: