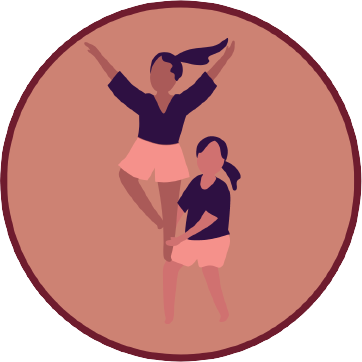 Are you the next #SheDIDIT entrepreneur? Let's see!
Are you an entrepreneurial or ambitious woman with diverse roots

Have you been sitting on a business idea for a long time, but have no idea where to start?

In need of someone to guide or support you through every step along the way?
If you've checked off one or more, then you are the women we're looking for!
#SheMeansBusiness is your one-stop-shop to start your business or work out your project ideas. You've come to the right adress if you've been looking for individual coaching from A to Z. Your business coach is here to help you every detail, turn every leaf to make sure you're ready to start! 
The indivdiual coaching is for ambitious women with diverse cultural backgrounds who are willing to take matters into their own hands. Who are ready to work on their business(es) or lifelong ideas.
We also have provide a coworking space in Antwerp and Vilvoorde for you to work in! (Due to covid restrictions this is still under construction).
You get the chance to mentored for free, for 3 to 6 months by a business coach/entrepreneur herself! You'll get independent advice, leads to further counseling with other organizations and help you make the first big decisions or steps. 
We also hold a couple networking events in which you get to meet other womenpreneurs and start building your network!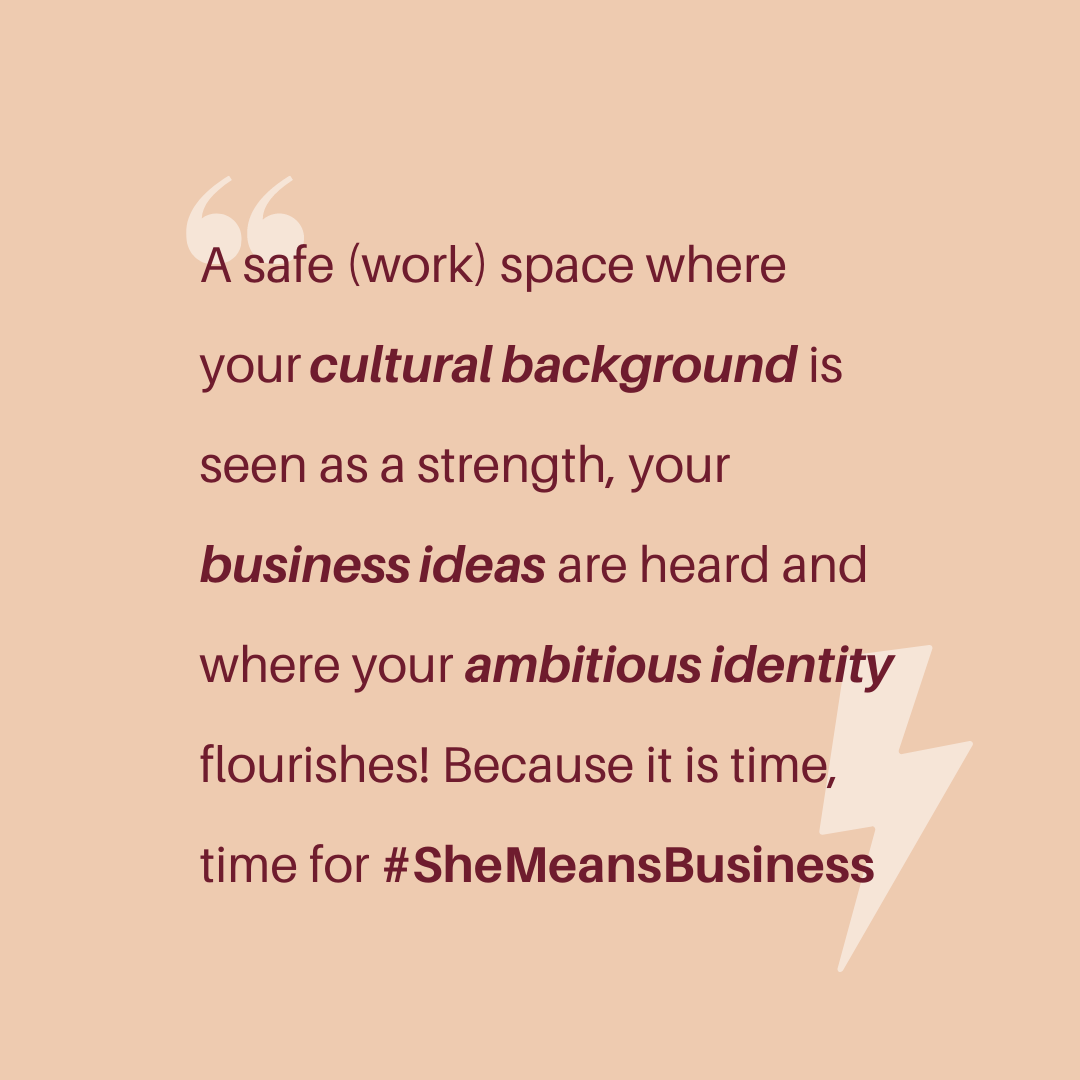 Together we help shape your business idea or give you the needed support to take the first steps. As a one-stop-shop we are fully ready for you! To make sure everything runs smoothly, we do have a few conditions:
Have at least 3 individual sessions over a period of 3 to 6 months
Being open to mentor (other) future womenpreneurs
Attend at least 1 networking event
Become a member of the Talentpool
Letting us share your entrepreneurial story through our channels (testimonial, promo, progress, …)
If you agree to these conditions, let's get started! Sign up via the form down under. See you soon!
Ready to get going? Schrijf je hieronder in!