The one-on-one business coaching program to kick-start your entrepreneurial journey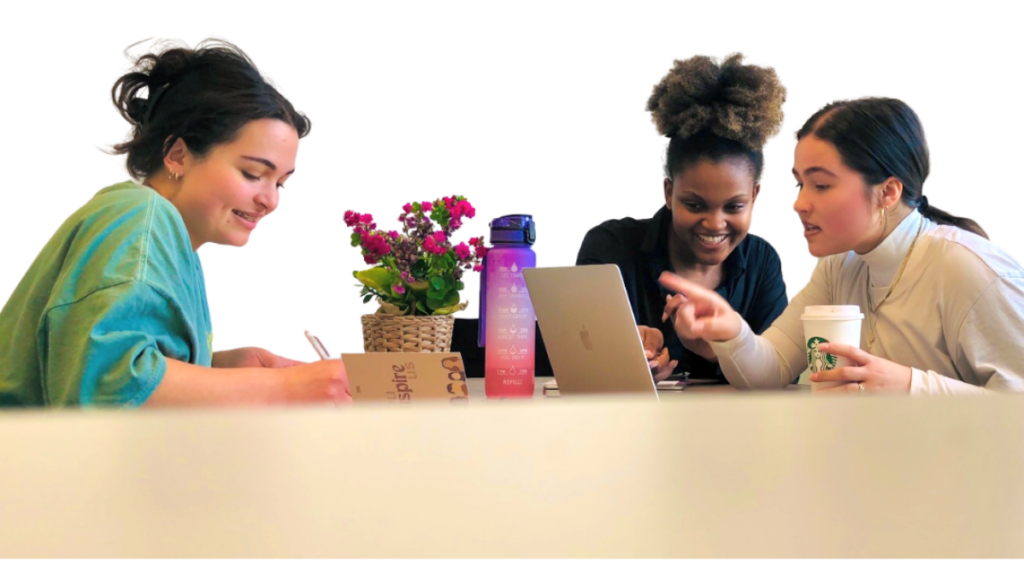 Welcome to your entrepreneurial journey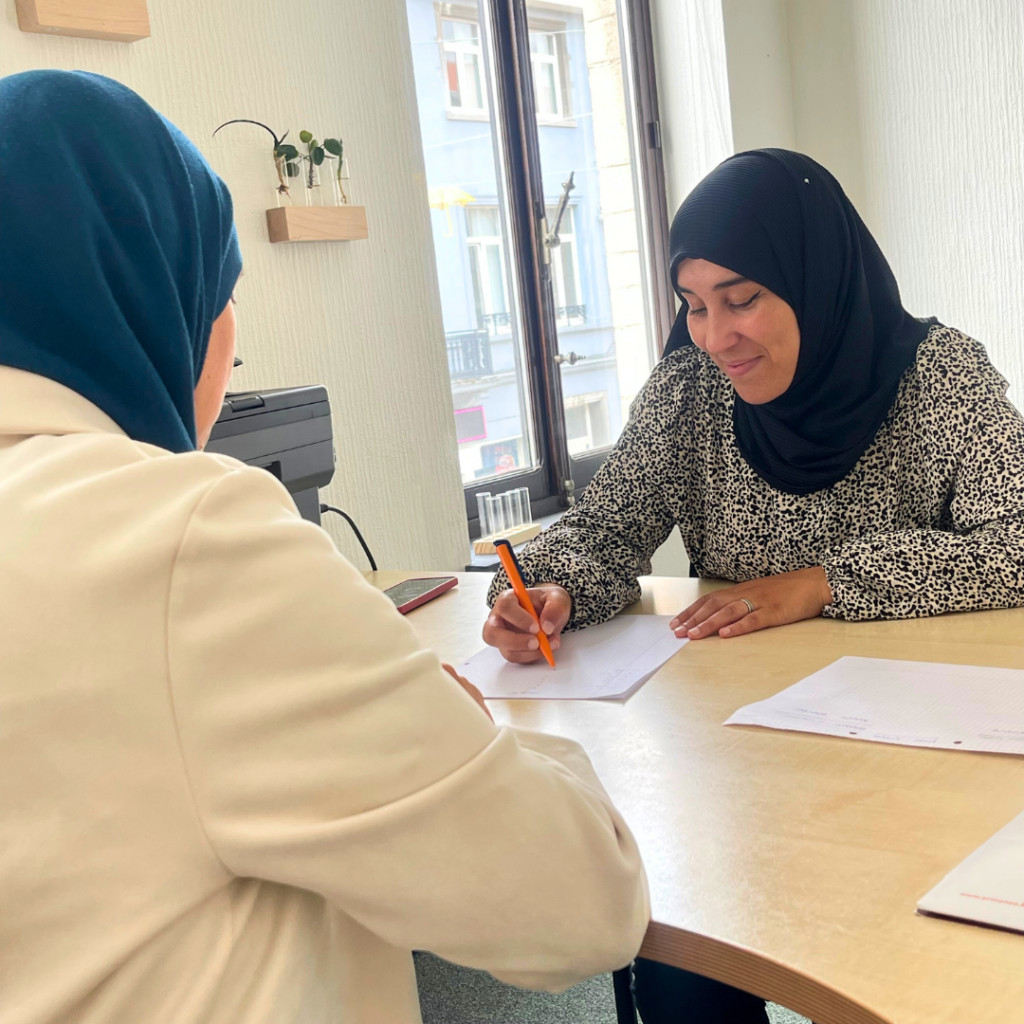 #SheMeansBusiness is a personalized business coaching program based on your needs, obstacles and objectives. Benefit from 1-1 sessions up to 4 months with max 5 sessions, freely planned by you. The sessions are available in Dutch, French, English and Spanish. It's completely free. 
Are you looking to start your business or you've already started and looking for extra help? Our team of business coaches are experienced in business plans, financial plans, marketing, administration, legal aspects, and so on. They each have their own business/expertise. 
As a coachee you have to option to meet your coach online or here: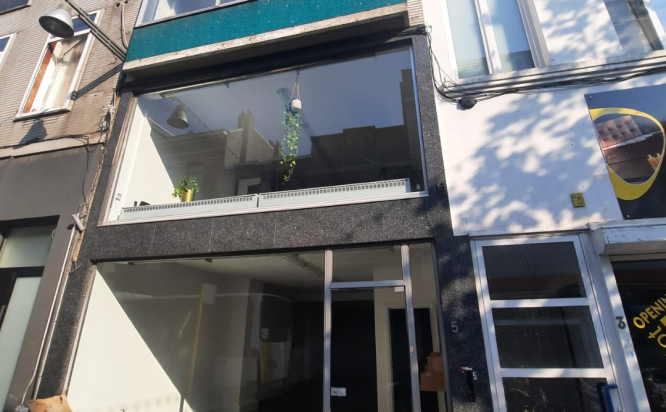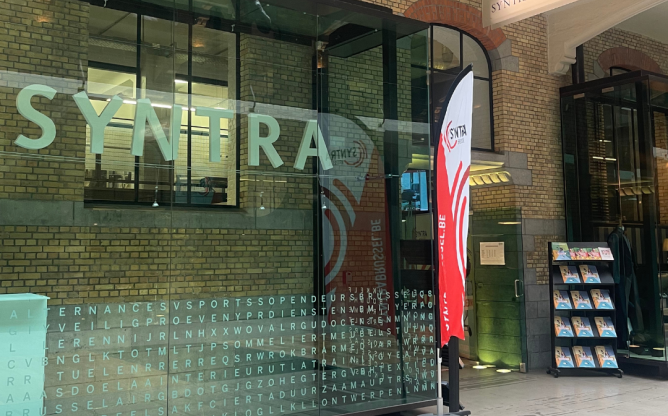 During and after your trajectory you have access to the following:


Career counselor and psychologist

Our inclusive concept store in Antwerp-Berchem to sell your products 3 months or more.

Closing the confidence gap through talks about skills,  personal and career development.

Gain new knowledge or skills through online workshops with a womanpreneur.
Once you're officially signed up, do check your e-mail (and spam) for the confirmation. Due to popular demand you will be added to the waiting list of 2024
Your team of business coaches

Karima El Moussaoui
Karima is the Head Business Coach. As a seasoned business coach/entrepreneur, she's coached women to scale their business. She also had her own brand 'Noah & Sisi". Her expertise lies in accounting, photography, e-commerce, podcasting and marketing.

Lien Warmenbol
Lien is the founder of #SheDIDIT. As an entrepreneur, owner of a coworkingspace in Vilvoorde (STOOM), mixed with 12 years of experience, she knows the ins-and-outs of entrepreneurship.

Wendy Agyin
Wendy is a Business & Entrepreneurship graduate with her own start-up Gold Butter (organic hair products for curly and coily hair). She also was part of the Start-It @ KBC, the biggest start-up accelerator program in Belgium. And also part of the investment comité of Trividend. She specializes in cosmetic industry, pitching, idea-creation & time-management.

Zaraï De Pelsmacker
Zaraï has a degree in Policy making & public management and a passion for inclusion, social entrepreneurship & sustainability. She loves to work on start-up cases, help you to tackle different challenges & focus on finances.

Patty Maureira
Patty is a food engineer, baker and food entrepreneur, born and raised in Chile. She had her own trendy coffeebar in Mechelen, which she in 2022 traded it in for empanada and catering services. She specialises in all things food, in running a physical space and managing a team.

Victoria Vandersteen
Victoria started her own company TradAction in 2003 that naturally led her to become a business coach for +10 years now. She's an expert in networking, copywriting, communication, marketing,… She loves adding value and helping another one's dream flow into reality.

Manon Acke Moembo
Manon founded her own PR collective "Two is a Crowd" in 2016, where she and her colleague focus on PR and Influence Marketing for sustainable brands and NGOs. She also works on projects in Africa such as a business development project for the Rwandese textile atelier "Afriek".